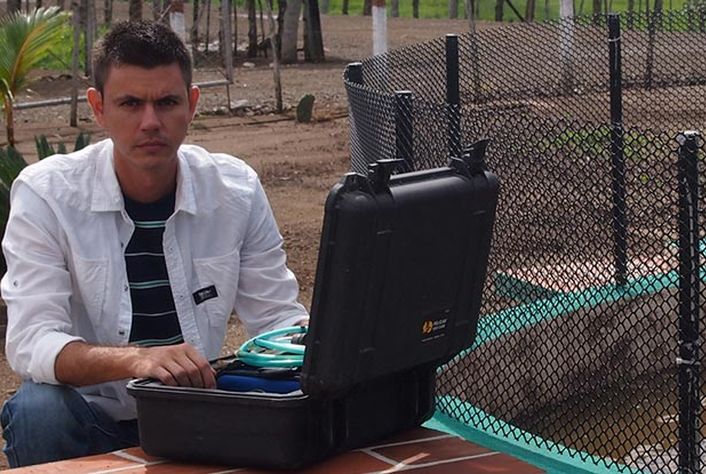 A young resident of Cabaiguán was the only Cuban awarded in 2017 by the MIT Technology Review, regarded as the world's oldest technology magazine, owned by the Massachusetts Institute of Technology, United States.
The news sounded atypical through and through: a young resident of Cabaiguán, Sancti Spiritus, was the only Cuban included in the select list of Latin American innovators under 35 awarded in 2017 by the MIT Technology Review in Spanish.
The presentation, released on the weblink https://www.technologyreview.es/innovadores-menores-35-latam-2017, couldn't be more seductive when calling to discover "the 35 young Latin Americans who are about to change the world with technology".  Cuban Alexander López Savran won the contest  with a system of biogas supply in Cabaiguán rural areas, due to its social and humanitarian significance.
"The project uses livestock waste as a renewable source of energy. The first system was installed in El Colorado community with two biodigesters from a earby porcine center. At present moment there are four systems already in use with the possibility of extending the service. This is the first experience of its kind in Cuba and so far there is no knowledge of a similar one in Latin America or the Caribbean", the young innovator said.
Alexander has a degree on Electrical Engineering, and after some time working for the Provincial Electric Company first and later for the University, he decided to dedicate himself to the investigation of biogas as an alternative to reduce dependence on fossil fuels. He was attracted by this idea because his mother —who is also an engineer— is among the pioneers of that movement in the province.