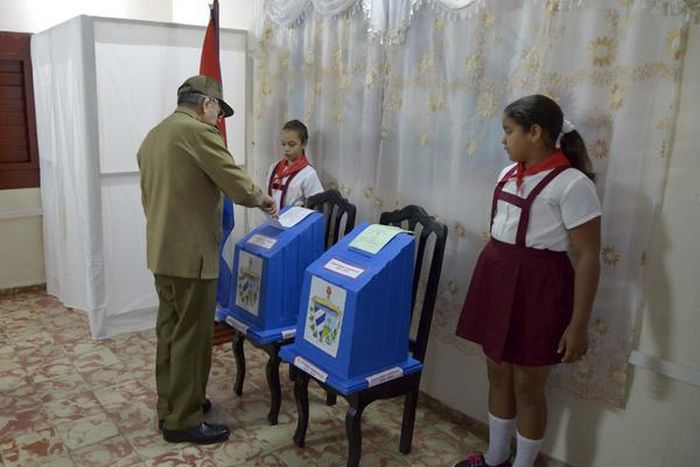 Cuba President and First Secretary of the Communist Party Raul Castro voted on Sunday in the eastern municipality of the Segundo Frente Oriental Frank Pais for the delegates to the provincial assembly and deputies to the National Assembly of the People's Power.
The Head of State exchanged with voters and the members of the electoral table in the region where he was nominated to the National Assembly.
The second stage of the electoral process in the country began at 7:00am (local time) in which over 8 million eligible voters are to cast their ballots for their representatives to the Cuban Parliament and Provincial Assembly.