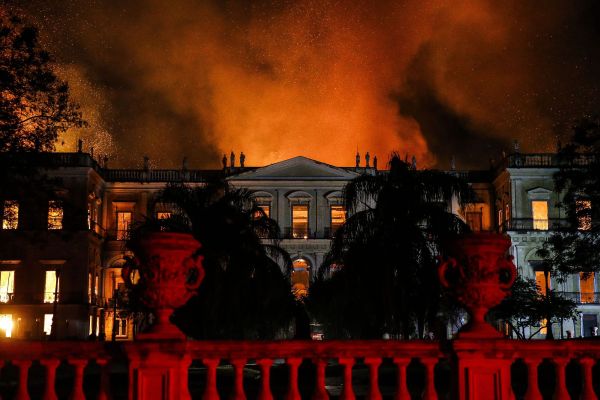 A massive fire has hit Brazil National Museum in Rio de Janeiro Sunday. No victims have been reported
The museum, Brazil´s oldest scientific institution, turned 200 years old last June.
According to O Jornal do Brasil, the extent of the damage is unknown so far but it has been confirmed that entire collections and exhibits that were in two areas of the front of the main building were totally destroyed by the flames.
The fire began around 7:30 pm Sunday. The three- story building was residence of the Brazilian Royal family and has one of the most important collection of natural history and anthropology in Latin America, comprising over 20 million pieces.
Among the pieces it houses is Lucia, the oldest human fossil found in the Americas, considered the most important archeological treasure of Brazil. It also has the largest collection of Egyptian archeology in Latin America.
The cause of the fire is unknown and authorities have launched an investigation.
Brazilian President Michel Temer called the potential loss of the museum's entire collection "incalculable."
"200 years of work, research and knowledge have been lost," he tweeted.