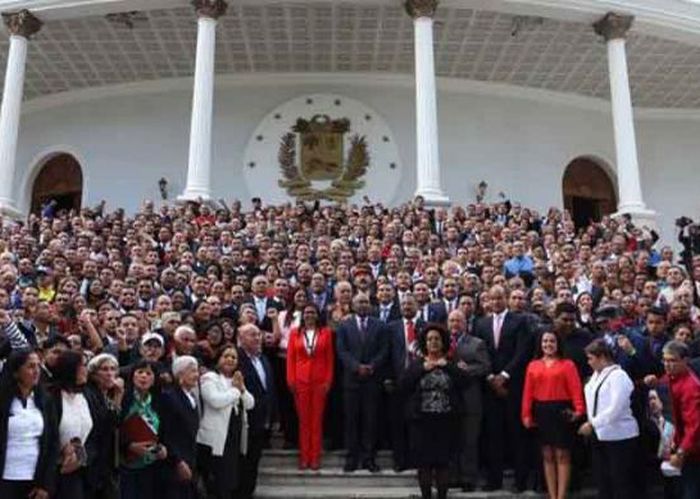 After a month of work, the body continues to promote policies to address the needs of the Venezuelans and their demands for justice
A month after the National Constituent Assembly (ANC) of Venezuela was installed, its President, Delcy Rodríguez, stressed the importance of the truth commission for peace in the Bolivarian nation.
Rodríguez explained that the Commission for Truth, Justice, Peace and Public Tranquility is a powerful instrument that will identify those responsible for politically motivated and violent acts since 1999 to the present, in order to promote understanding and heal some of the country's wounds.
A month into its work, the ANC continues to promote policies that effectively address the needs of the Venezuelan people and their demands for justice, peace and economic improvements.
As part of the first measures adopted by the plenipotentiary body, the ANC removed Venezuelan Attorney General Luisa Ortega Díaz from office, due to her alleged links to an extortion ring run by her husband, Deputy Germán Ferrer, from the Public Prosecutor's Office.
Likewise, debates continue on the bill for the Constitutional Law against Hate, Intolerance and for Peaceful Coexistence, mainly in response to the violence promoted by extreme right sectors, which from April to July claimed more than 100 lives.
In order to meet the needs of the Venezuelan people, suffering from hoarding and speculation by sectors attempting to destabilize the country, and to ensure economic recovery, the ANC installed the Diversified and Productive Economy Commission, with the objective of strengthening national production through international alliances, teleSUR reported.