Venezuela's Foreign Minister Delcy Rodriguez announced on her Twitter account that "armed gangs hired by the opposition attacked a maternal and children's hospital with 54 children (inside)"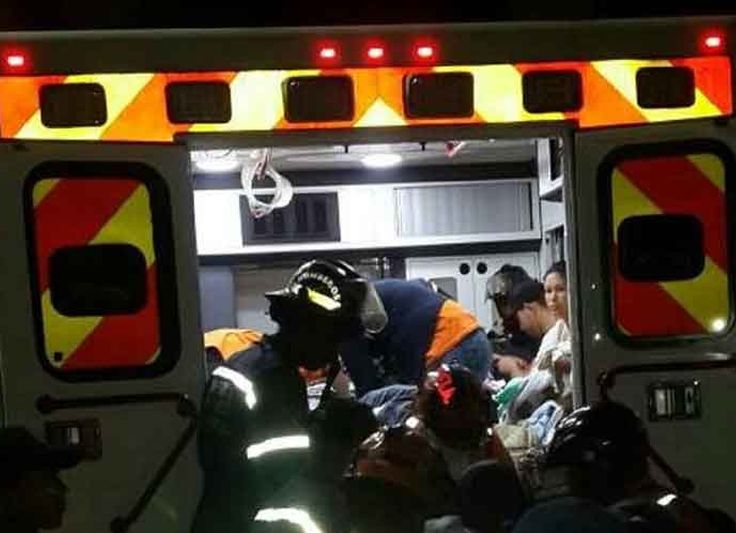 She also said that President Nicolas Maduro ordered the evacuation of the hospital, adding, "We will defeat the coup attempt."
The Hugo Rafael Chavez Frias Maternal and Children's Hospital is located in the El Valle neighborhood of Caracas. Rodriguez also blamed right-wing governments for helping incite the violence.
"The small group of governments that have expressed their public support for the Venezuelan opposition has encouraged this vandalism and extreme violence," she said.
Those working in the hospital said that the attack started at around 9. p.m. Thursday and lasted for close to three hours.
"We were attacked by violent groups that showered us with stones and sharp objects (and) then burned a large amount of garbage from the hospital – the smoke penetrated inside the premises," said hospital manager Dr. Rosalinda Prieto, adding that there were newborn babies in the emergency area.
Patients were seen being evacuated in ambulanceswhere, according to the local fire department, 28 newborn babies were transferred to another hospital in the capital. Six babies had to be stabilized before they were transferred.
Jorge Rodriguez, mayor of Caracas, said in a Twitter post, "As a human being and as a doctor I denounce the terrorist attack on the maternal and child hospital of El Valle. Fifty-four children had to be evacuated."
Several violent incidents occurred in the El Valle neighborhood today as right-wing opposition protests continued, according to RT.
Taken from http://www.telesurtv.net/english