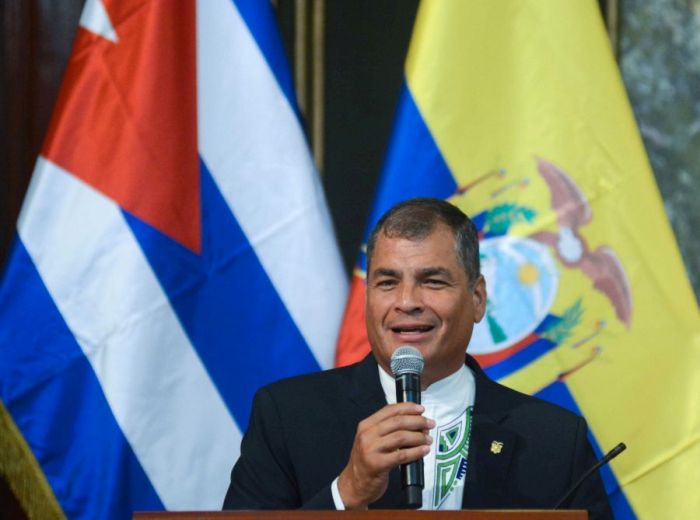 The President of Ecuador, Rafael Correa, received today the honorary doctorate in economics of the University of Havana, by the rector of that institution, Gustavo Cobreiro
At the ceremony, attended by the first Cuban Vice-President, Miguel Díaz-Canel, Cobreiro highlighted Correa's political and academic trajectory and underlined his Latin American and integrationist vocation, as well as his permanent solidarity with Cuba and friendship with the historic leader of the Revolution, Fidel Castro.
The University of Havana and Cuba can not fail to recognize the work of the revolutionary intellectuals committed to the region and their time, affirmed the rector before handing over the title and giving the floor to the honoree to give a lecture.
Correa, who has been leading Ecuador since 2007, will receive the Jose Marti Order, the highest distinction granted by Cuba's Council of State to foreign personalities for his contribution to peace, and will hold talks with his Cuban counterpart,President Raúl Castro.