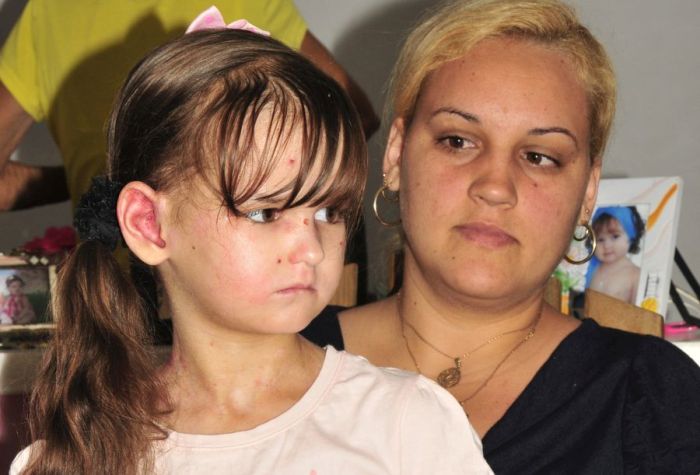 Despite suffering from epidermolysis bullosa, Melany Correa Hernandez will soon turn eight years old
Naylet Hernández Hernández had just turned 17 when she was admitted in the maternity hospital of Yaguajay with 24 weeks of pregnancy. She was carrying a baby whose skin was as fragile as a piece of glass, a condition unknown for the young woman and the doctors.
Seven years after the birth of Melany Correa Hernández, Escambray traveled to Iguará, a town in the municipality of Yaguajay, central Cuban province of Sancti Spiritus, to meet the girl.
"My baby girl was born with three skin lesions: one on each foot and another on one of her arms. The doctors did not know the cause of the lesions, but about six hours after, a dermatologist came and said my daughter had epidermolysis bullosa. The specialists said she wouldn't live long", said the baby's mother.
Dr. Maria Cristina Abreu Rodríguez, a first-degree specialist in Dermatology, explained that the doubts about the baby's survival were based on the severity of her lesions, since this disease is incompatible with life. "The diagnosis was made in time and all the corresponding measures were taken. The girl has survived with the help of her mother who has devoted herself to her attention", added the doctor.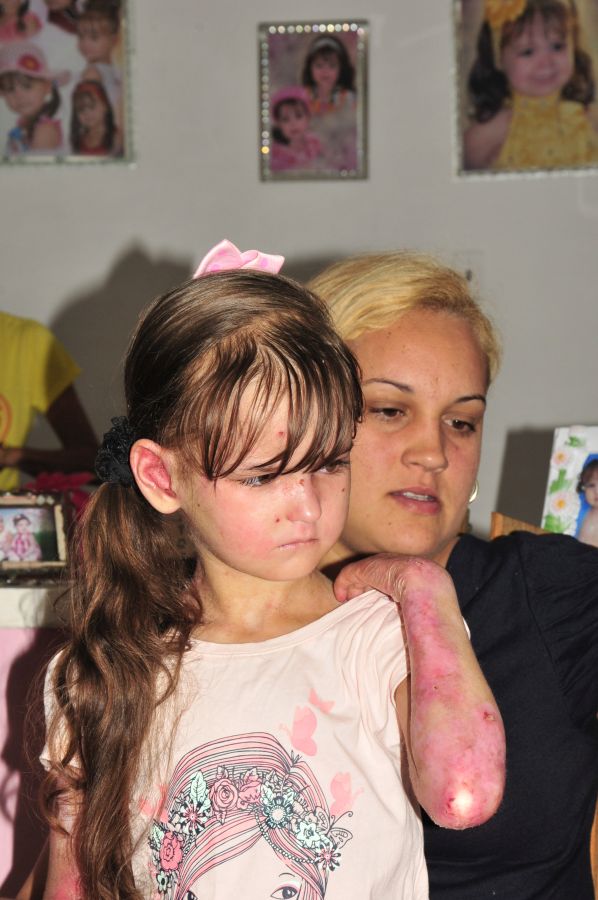 Melany spent the first four months of her life in a hospital, until government authorities ask her mother to move to the town of Iguará, where they would be provided with a comfortable home as required by the physician, which included air conditioning. For this type of children it is vital to remain at a suitable temperature to avoid possible germs, the specialist said.
The Cuban social system provides Naylet with a monthly pension for the attention of her daughter and another for the payment of electricity. Likewise, the Ministry of Health supplies the tertiary health care, and a bonus to get oitments, gauze and dressings.
The variant of epidermolysis bullosa present in this girl is the most aggressive of the three cases that exist in the province. Lesions are more frequent and they mostly affects the patient's hands and feet.
After the age of two, Melany joined the Educa a tu hijo (Educate your son) program and receives classes at home thanks to a retired ambulatory teacher.