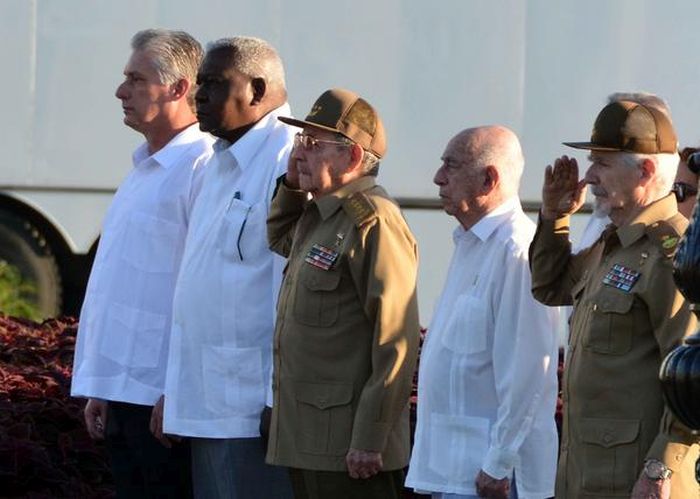 Cuba President Raúl Castro Ruz paid tribute to the historic leader of the Cuban Revolution, Fidel Castro, on the occasion of the first anniversary of his passing, in a ceremony held in Santiago de Cuba's Santa Ifigenia Cemetery
The Head of State also honored Cuban National Hero, José Martí, the Father of the Homeland, Carlos Manuel de Cespedes, and to Mariana Grajales, mother of General Antonio Maceo and considered the mother of all Cubans.
Raul was accompanied by Cuba First Vice President, Miguel Díaz-Canel, and the Second Secretary of the Central Committee of Cuban Communist Party (PCC), José Ramón Machado Ventura, among other top leaders of the Revolution.
As part of the tribute to Fidel Castro —who passed away on November 25th, 2016—, the residents of Santiago de Cuba made a pilgrimage to the cemetery where a granite monolith treasures the ashed of the outstanding revolutionary leader.
On Sunday, several artists honored Fidel Castro as well with a gala held at the Heredia Theater.
Taken from PL and translated by Escambray.