During the meeting, Raul highlighted the importance of relevant UN resolutions to address the issue of the  Western Sahara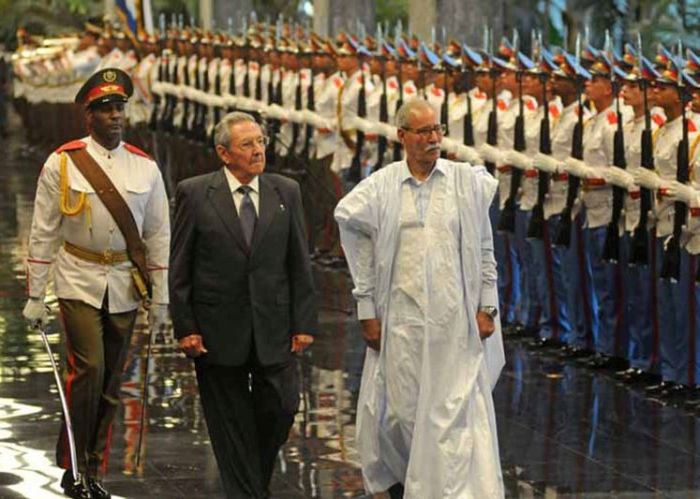 Cuban President Raul Castro received Friday afternoon Brahim Ghali, president of the Sahrawi Arab Democratic Republic (RASD), who is making an official visit to Cuba.
During the fraternal meeting, both leaders agreed on the will to continue developing the historic bonds of solidarity, cooperation and brotherhood that unite the two countries. They also exchanged on issues on the international agenda.
Raul reaffirmed that the question of Western Sahara requires an effort for the implementation of the relevant United Nations resolutions, so as to ensure the self-determination of the Saharawi people and the exercise of their legitimate right to live in peace on their territory.
President Ghali thanked Cuba for its support for the just struggle of the Saharawi people.
Accompanying the distinguished visitor were Omar Mansour and Mohamed Moulud Mohamed Fadel, ministers for Latin America and the Caribbean and Education, respectively; and Malainine Etkana, SADR ambassador to Cuba.
On the Cuban side were present the member of the Political Bureau of the Central Committee of the Party and Foreign Minister Bruno Rodriguez Parrilla and Rogelio Sierra Diaz, deputy minister of Foreign Affairs.