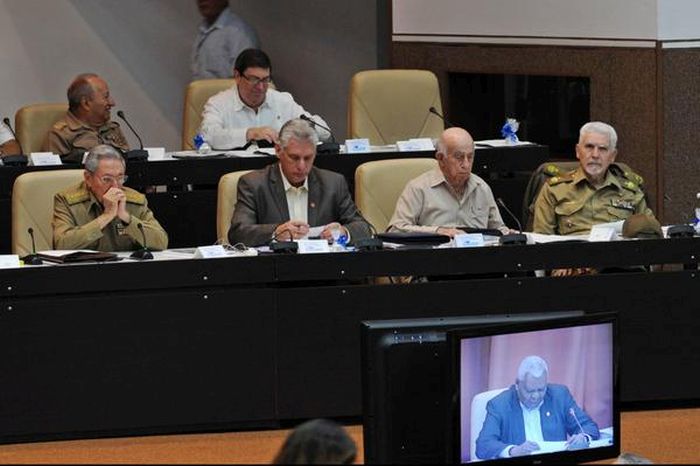 Cuba President Raul Castro Ruz presides over this December 21st, the plenary of the 10th period of ordinary sessions of the National Assembly of the People's Power's 8th legislature, underway in the Palace of Convention in Havana.
During today's session the parliamentarians approved a modification of the timeline for general elections this year. The Council of State proposed extending the terms in office for members of Provincial Assemblies until March 25, 2018 and those of the current National Assembly until April 19, when the Vice President and President will be elected, along with other members of the Council of State.
The proposal was made given that this past September 18, the date initially chosen for the election of Municipal Assemblies was moved to November 26, with a second round where needed on December 3, due to the serious damage caused by Hurricane Irma, as explained by Homero Acosta, Council of State secretary.
Acosta recalled that municipal commissions are now in the early stage of the nomination process to select candidates for Provincial assemblies and the national body, which requires the direct and active participation of our people, many of whom are still focused on recovery efforts.
The decision was based on the Constitution's Chapters 72 and 111, that establish term lengths and exceptional circumstances in which they may be modified.
José Luis Toledo Santander, president of the National Assembly's Constitutional and Legal Affairs Commission, noted that it would be impossible to complete the election process with the quality it merits by the original date established, February 24, 2018.