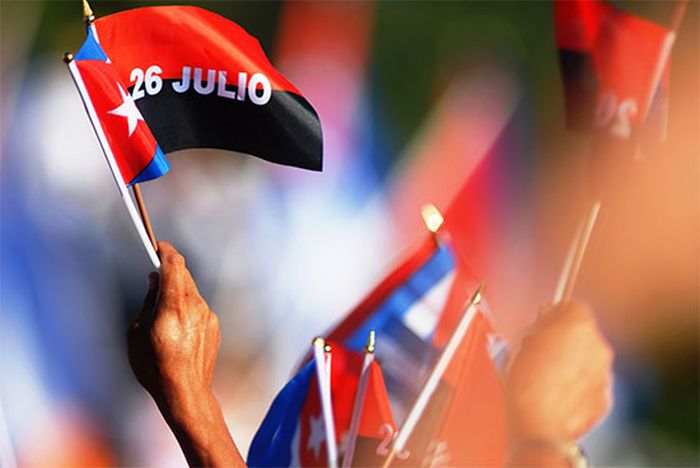 This Wednesday, July 26th, the provisional Revolution Square of Pinar del Rio city is hosting the central activities to mark the 64th anniversary of the attacks of the Moncada and Cespedes garrisons, Cuba's National Rebelliousness Day.
The ceremony began at 7 AM, and the main speech will be delivered by the Second Secretary of Cuban Communist Party, Jose Ramon Machado Ventura. Thousands of Pinar del Rio people are attending the ceremony, along with the main Cuban leaders and hundreds of foreign guests.
A cultural gala was held yesterday night at the Jose Jacinto Milanes Theater, in that western Cuban city.
This is the third time in history that the Cuban westernmost province is appointed as venue of the main celebration of July 26. This time it was as a well-deserved recognition for the good results in agriculture, mining and education.