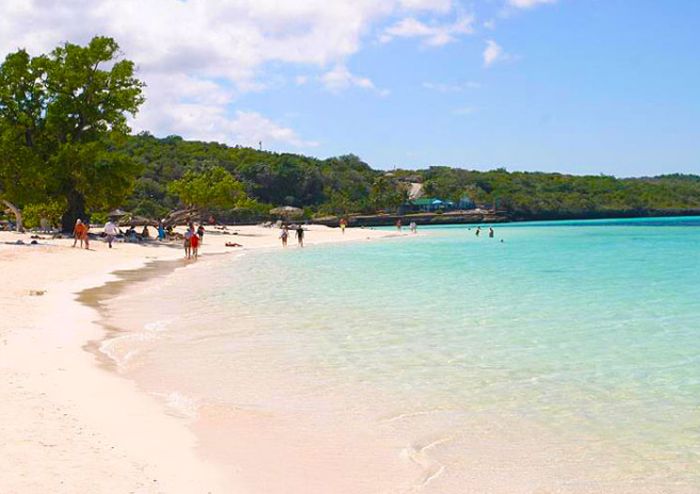 In Guardalavaca Beach a shark ramed six persons who were enjoying a night swim, thus causing the death of a 22-year-old man
An unfortunate incident occurred on Saturday night in Guardalavaca Beach, eastern Cuban province of Holguin: a shark ramed six persons who were enjoying a night swim, thus causing the death of one of them, a 22-year- old man.
According to General Integral Medicine Specialist, Dr. Enrique Remedios Contis, when he received the patient in the resort's International Health and Tourism Clinic, he was already in a state of hypovolemic shock. In view of his critical condition, the corresponding protocol was immediately applied and the Integrated System of Medical Emergency was activated for a quick transfer to a hospital, but it was all in vain.
"Unfortunately, the young man died within a few minutes as his condition was very serious. He had a wide and deep bite of a marine animal on his left thigh which might have affected his femoral artery", added the doctor.
Journalist Raúl Oliva, from Radio Banes (local radio station), confirmed that the incident occurred less than three meters away from the shore, in the bathing area of the beach, next to the Palmares outdoor restaurant.
According to sources consulted, shark attacks are not frequent in our archipelago and the first of such incidents occurred on January, 1749, in the Bay of Havana.
It is said that more than 50 shark species live in the surrounding seas, most of which poses no danger to humans; however, night bathing in the sea is not recommended, since these marine predators are used to feed themselves in the evening, at night, and at dawn.
Taken from www.ahora.cu, and translated by Escambray.