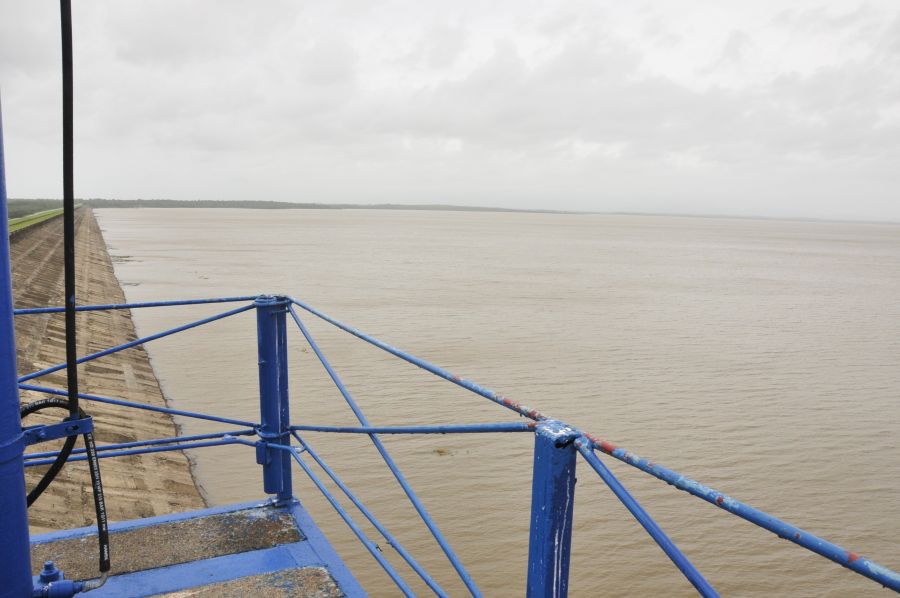 The greatest contribution of dangerous Hurricane Irma in Sancti Spiritus was the 731 000 000m³ of water received in the nine reservoirs that exist in this central Cuban province between Friday and Sunday. At that moment the territory stored 928 000 000m³, which represents 72 percent of its reservoirs' capacity.
The local Zaza dam, which was just at 15 percent of its capacity received in the last 24 hours more than 450 000 000m³ thus storing 676 million, equivalent to 66% of its water volumen, said Yusliadys Lorenzo Coca, technical vice-delegate of the Water Reosurces Enterprise in the province.
Yayabo River, One of Zaza Dam's Tributaries
The rains brought by Hurricane Irma overflowed the Tuinucú, Siguaney, Aridanes, Banao II, La Felicidad and Higuanojo dams, thus leaving only Zaza, Lebrije and Dignorah with available capacity.