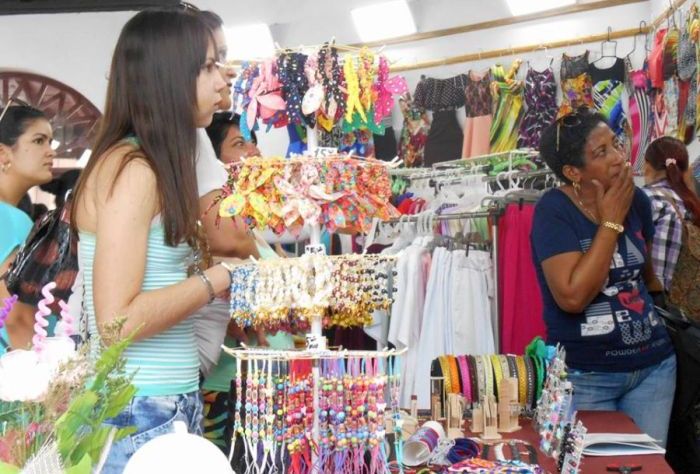 Just a few days ago and on the occasion of Saint Valentine's Day, also known as Love and Friendship Day, the Cuban Fund of Cultural Assets (FCBC) of Sancti Spiritus organized a handicraft fair on the city's boulevard.
This institution, distinguished as one of the best of its kind on the island, put up for sale a great variety of footwear, textiles, jewellery and wallets with a touch of authenticity, tradition and modernity.
According to Roberto Ponce de León García, president of that entity in this central Cuban territory, 2016 broke all economic prognoses and consolidated the mastery of its membership.
These significant results owe much to the fact that local handicraft has been always present in the International Handicraft Fair (Fiart), where furniture are the most demanded by hundreds of Cuban and foreign customers.