Despite the importance given to the teaching of English, there are still people who consider this language as a seond category subject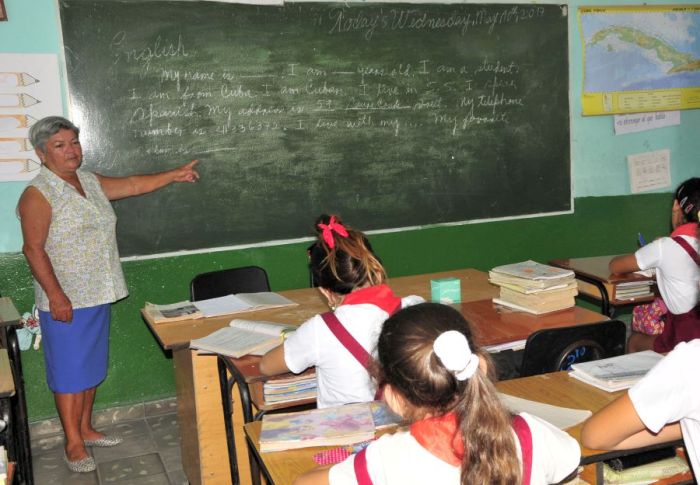 Although the teaching of English is a priority for the educational sector in Cuba, there are still those who consider this language as a "second category subject" in Sancti Spiritus.
The Ministry of Education considers the learning of the foreign language as an important objective in the all-round education of children, teenagers, and young people. In Cuba, English is taught from third to twelfth grades, period in which students are supposed to get trained in the necessary skills to achieve communication.
Yet, this strategy can be hinderered by the shortage of teachers, their inadequate preparation, the support of the family in the education of the children, and the essential and subjective personal interest in learning a foreign language.
According to Kenia Sardiñas Gómez, from the English department of the provincial education directorate, the subject teaching guidelines are being redesigned according to the results so far obtained in the new strategy implemented since 2015.
For some parents Mathematics, Spanish and History are the only subjects that matter since they are the only exams students should pass to apply for university. On the other hand, many of the students are unsatisfied with the rush in which they are taught most of the lessos, thus leading to their lack of interest in the subject.
The teaching of English still has barriers. So, to begin with, it's imperative that to enable students reach university with enough knowledge of this language, it should, by no means, be regarded as a "second category" one.