Nearly 13 million Ecuadoreans are expected to go to the polls Sunday to vote in a key election for a new president and National Assembly, as well as a referendum on tax havens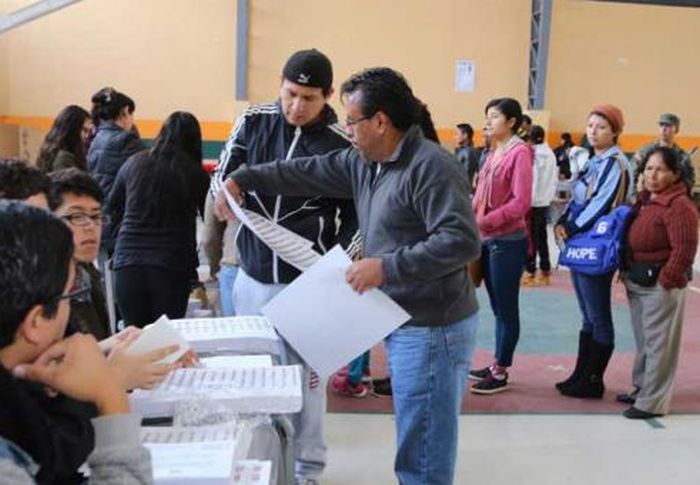 This way they will decide whether the country will stay on its left-wing path for another term or follow other South American countries in making a turn to the right after years of progressive governments.
Polls opened across the country at 7:00 a.m. local time. The vote comes after a 45-day formal campaign period which saw eight presidential candidates crisscrossing the country.
By the time polls close at 5 p.m. local time, if none of the eight candidates has won at least 40 percent of the popular vote with a 10 percent margin over the second place candidate, there will be a second round of voting on April 2 between the top two contenders. A new president and national assembly will be sworn in on May 24 of this year.
The referendum question asks voters, "Do you agree that, for those holding a popularly elected office or for public servants, there should be a prohibition on holding assets or capital, of any nature, in tax havens?"
Voting in Ecuador is mandatory between the ages of 18 and 65, though there are some exemptions. Ecuadoreans can begin voting at age 16 and the country allows permanent residents who have lived in the country for two years to vote alongside citizens.
In the Andean country of 16 million people, there are 12.8 million eligible voters, and the last elections in 2013 saw a voter turnout of over 80 percent. Some voting began last week under a new system which sees election officials going door-to-door in some areas to collect votes from people who are housebound as well as people in prison.
Ecuadoreans will also vote for 137 members of the National Assembly and five representatives to the Andean Parliament. Six members of the National Assembly are chosen by Ecuadoreans living overseas, and 15 are selected through a system of proportional representation.
In the last election the current president, Rafael Correa — who is ineligible to run after serving two terms under the new constitution — won easily in the first round with almost 60 percent of the votes. His Alianza Pais party also won 100 seats in the National Assembly.
In the three days leading up to the election the sale of alcohol is prohibited, and while polls are open public meetings, including church services, are banned.
This election will determine the fate of Correa's 10-year-old Citizens' Revolution — now represented by his former vice president, Lenin Moreno — which cut poverty in half under a system of 21st Century Socialism which created what the Overseas Development Institute judged as the world's most inclusive period of economic growth.
Taken from http://www.telesurtv.net/english