Alfredo Despaigne and other 18 players crowned as champions of the Cuban baseball make up the national team to participate in the upcoming Caribbean Series, to take place February 1 to 7 in Culiacán, Mexico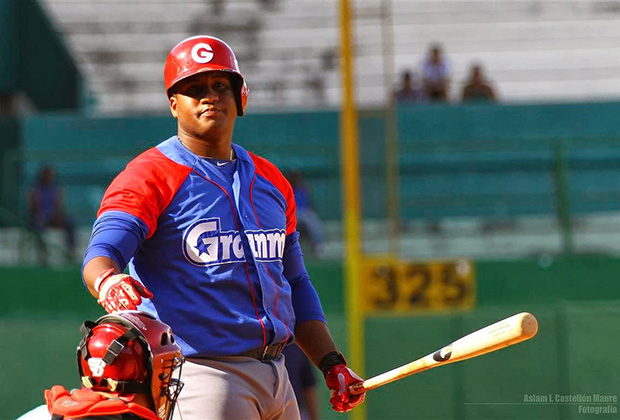 Manager Carlos Martí will be accompanied by five of Granma coaches and the commissioner of the Cuban eastern province Juan Enrique Orozco Amaya.
The 2017 Caribbean Series is scheduled from Frebruary 1 to 7, and Cuba will make its debut in the opening day vs. Dominican Republic (3:00 pm). Matches against Puerto Rico (Feb 3, 3:00 pm), Venezuela (Feb 4, 5:00 pm) and Mexico (Feb 5, 5:00 pm) follow.
Granma Team to 2017 Caribbean Series
Catchers (2): Frank Camilo Morejón Reyes (Industriales) and Osvaldo Vázquez Torres (Ciego de Ávila).
Infield (9): Guillermo J. Avilés Difurnó (Granma), Carlos Benítez Pérez (Granma), Osvaldo Abreu Sánchez (Granma), Yulián Milán Matos (Granma), Lázaro Cedeño González (Granma), William Saavedra Valdés (Pinar del Río), Alexander Ayala García (Camagüey), Yunior Paumier Oliva (Holguín) and Yordan Manduley Escalona (Holguín).
Outfield (5): Alfredo Despaigne Rodríguez (Granma), Roel Santos Martínez (Granma), Yoalkis Céspedes Maceo (Granma), Denis Laza Spencer (Mayabeque) and Víctor Víctor Mesa Ríos (Matanzas).
Pitchers (12): Lázaro Blanco Matos (Granma), Leandro Martínez Figueredo (Granma), Yanier González Rodríguez (Granma), César García Rondón (Granma), Yoelquis Cruz Rondón (Las Tunas), Miguel Lahera Betancourt (Artemisa), Noelvis Entenza González (Industriales), Liván Moinelo Pita (Pinar del Río), Vladimir García Escalante (Ciego de Ávila), Freddy Asiel Álvarez Sáez (Villa Clara), José A. García Sánchez (Artemisa) and Bladimir Baños Chacón (Pinar del Río).
Manager and coaches: Carlos Martí Santos (manager), Ramón Rodríguez Rondón (assistant coach), Ernesto Taylor Estrada (assistant coach), Ciro Silvino Licea González (pitching coach), Orelvis Ávila Marrero (pitching coach), Mario Sánchez Medina (athletic trainer), Francisco Montesino (doctor), Francisco Diéguez Rivas (physiotherapist), Juan E. Orozco Amaya (delegate).
Taken from CuBaseball