To date, around 29,600 homes, or 70% of the 42,338 damaged by Hurricane Matthew, have been repaired, due in large part to the efforts of the Cuban state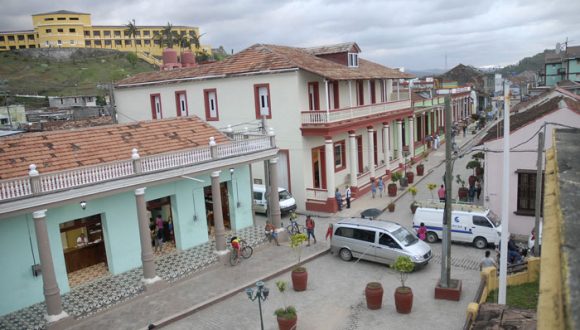 In her report to delegates of the Provincial Assembly of People's Power, Nancy Acosta Hernández, president of the body, highlighted that recovery works are continuing in the municipalities affected by Hurricane Matthew, which have received support from international organizations and countries such as Venezuela.
She noted that the vast majority of repairs to homes that suffered either partial or total damage to their roofs have been completed; while work to recover those totally destroyed by the storm has been much slower, given greater demand for resources and issues surrounding their availability.
Acosta Hernández reported that 8,413 houses were completely destroyed in the province and that the majority of families affected have been provided with a basic set of materials to construct temporary dwellings while their homes are rebuilt.
She also stated that another 6,000 families have been provided with construction materials, as efforts advance to repair homes.
Denny Legrá Azahares, president of the Provincial Defense Council, noted that 2017 is going to be a year of hard work for the people of Guantánamo, who as well as recovering from the damage caused by Hurricane Matthew, will be working to meet the province's economic plan.
He stated that construction entities, brigades from the Ministry of the Revolutionary Armed Forces, Ministry of the Interior, and communities, as well as victims of the storm and other groups have all been working to repair homes in the municipalities affected.