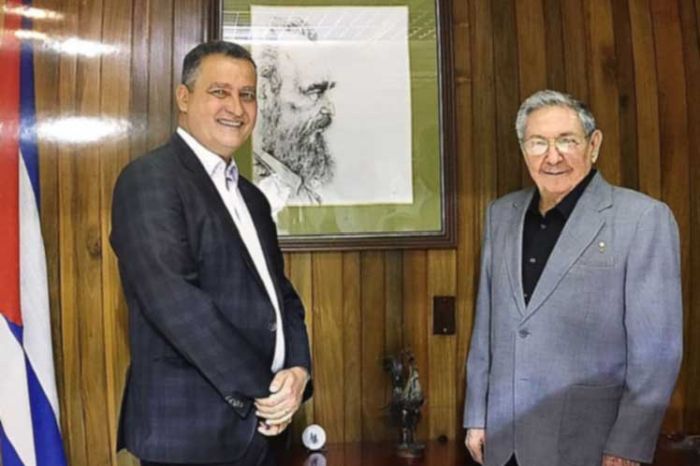 During the meeting, Raúl Castro Ruz and Rui Costa dos Santos highlighted the close ties between Cuba and the State of Bahía
Army General Raúl Castro Ruz, president of Cuban Councils of State and Ministers, yesterday October 30, received Rui Costa dos Santos, governor of the Brazilian State of Bahía, who is attending the Havana International Fair, FIHAV 2017.
During the meeting, the close ties between Cuba and Bahía were highlighted, distinguished by shared historical and cultural roots, as well as Cuban medical collaboration via Brazil's Más Médicos program.
Accompanying Costa dos Santos was Jaques Wagner, former governor of Bahía and current secretary of economic development, while participating on the Cuban side were Roberto Morales Ojeda, minister of Public Health, and Marcelino Medina González, acting Foreign Minister.