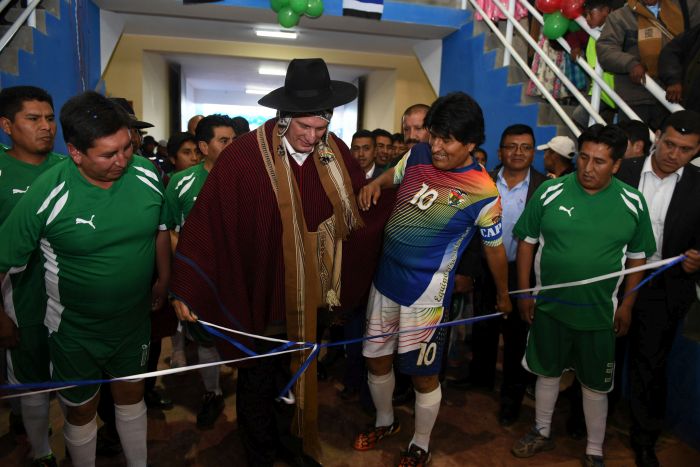 Inauguration of the Amistad Boliviano-Cubana Coliseum in La Paz attended by Evo Morales and Miguel Díaz-Canel

Cuban First Vice President Miguel Díaz-Canel reaffirmed, yesterday May 29, that his official visit to this sister country had allowed for the strengthening of the excellent bilateral relations and political ties shared by the two nations.
In a statement to Prensa Latina prior to his departure from El Trompillo airport, Díaz-Canel noted that the visit has taken on special significance since the 50th anniversary of Che's death in Bolivia is taking place this year.
We have experienced many moments of revolutionary emotion at the sites we have visited, he commented.
Among the historical sites visited by the Vice President was the laundry at Señor de Malta Hospital, where Che's body was kept October 9 and 10, in 1967, after he was assassinated at a school in La Higuera, on the orders of the United States' Central Intelligence Agency (CIA).
The Cuban delegation, including Deputy Minister of Foreign Affairs Ana Teresita González, toured the site known as the Fosa de los Guerrilleros, where the remains of Tamara Bunke (Tania) were found, along with those of other guerrillas.
They also visited the Ernesto Guevara Memorial, erected in the town where his remains were buried for 30 years, before their discovery.
Another historic location toured was Samaipata Fort, a pre-Inca archeological site. The town of Samaipata was taken by Che's guerilla forces on July 6, 1967, explained Bolivian Defense Minister Reymi Ferreira, who accompanied the delegation.
"We have learned more about the culture and history of the Bolivian people and the conquests of the Democratic Cultural Revolution," Diaz-Canel said, who was received earlier in the week by President Evo Morales.
During that meeting, the Cuban Vice President reaffirmed our country's support to the Bolivian process of change, and Morales, for his part, presented Diaz-Canel with a bust of the indigenous leader Túpac Katari and a copy of El libro del Mar, a book about Bolivia's demand for access to the Pacific Ocean via territory occupied by Chile.
The two leaders also attended the inauguration of the Amistad Boliviano-Cubana coliseum in La Paz, where Morales thanked the Cuban people for their solidarity and contribution to the country's social programs, especially in healthcare and education.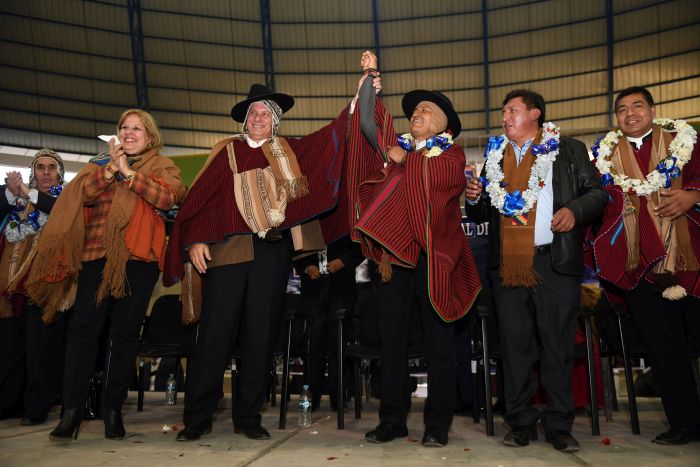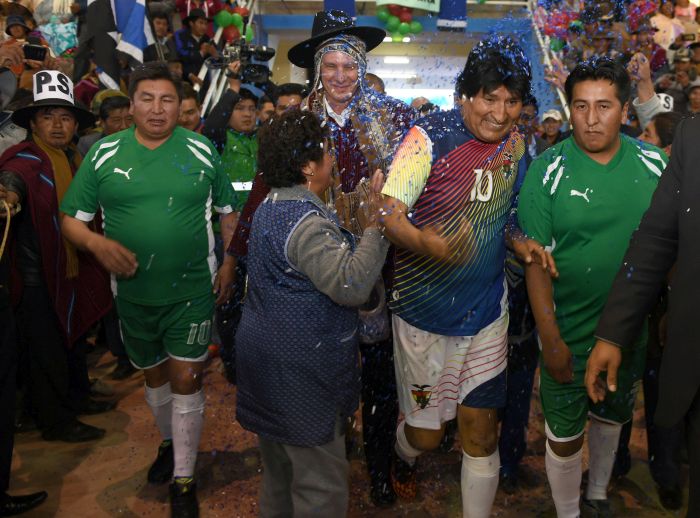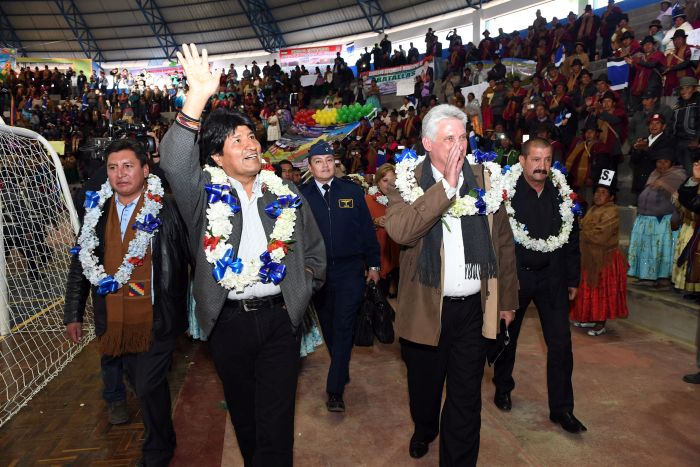 Photos taken from http://www1.abi.bo/abi/