The House of Representatives approved new restrictive measures against Cuba, a clear evidence that the economic, commercial and financial blockade of the US against the island remains in effect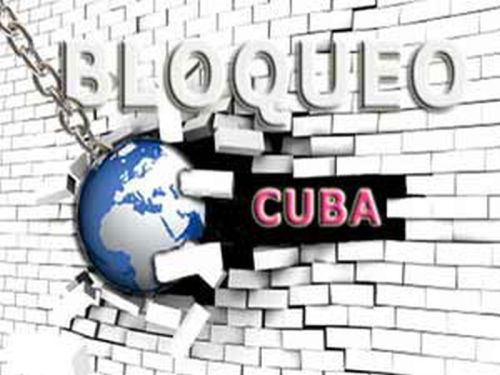 A set of measures were included in the draft budget for financial services, which was approved in the lower house of Congress.
The measures include bans to certain travels to Cuba, such as educational exchanges, as well as bans on importing goods confiscated by the Cuban government. Other measures prevent financial transactions involving Cuban military personnel.
The measures also prohibit the use of funds to approve the licensing of trademarks or trade names which were confiscated by the Cuban government without the express consent of the United States.
The anti-Cuban provisions remained in the bill, after two other amendments which were proposed by Congressmen Rick Crawford and Mark Sanford and that favored the elimination of restrictions on economic and social exchanges with Cuba were eliminated.
The anti-Cuban lobby group in the House of Representatives, composed of legislators Mario Diaz-Balart, Ileana Ros-Lehtinen and Carlos Curbelo, maintain an intense activity to prevent the approval of measures that seek to alleviate the blockade imposed by Washington on Cuba in 1962.
According to experts on the topic, US President Barack Obama will veto this bill.