The president of the U.S. company Regenestem, Ricardo de Cubas, praised on Thursday in Havana the history of Cuban medicine and the results of Regenerative Medicine, in spite of limited resources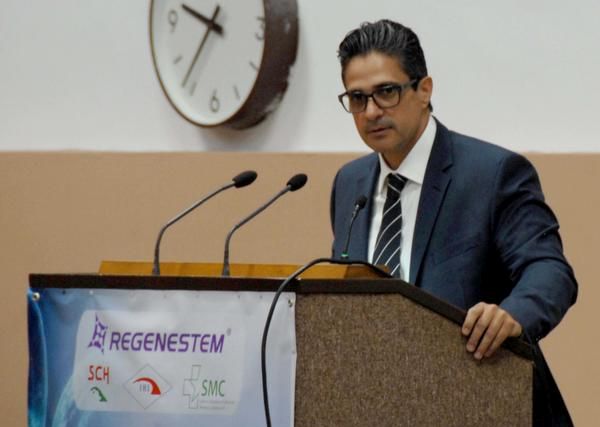 In statements to the Cuban News Agency, the CEO of that U.S. company that supported the First Inter-American Meeting on Stem Cells and organized the fair of exhibitors under way until Friday at Havana's Convention Center, praised the professional level of Cuban researchers in the implementation of Regenerative Medicine, extended throughout the country with notable results.
Carrying out this meeting in Cuba was for me something special, a meeting in which experts from the United States hold exchanges with great Cuban scientists, said the president of Regenestem.
Cuba is special because we know that resources are limited here, but
its researchers always look for alternatives to solve problems and are so intelligent and professional, he stressed.
I hope this meeting is the beginning of a long and prosperous relationship of exchanges of information, there's no better and more beautiful way of increasing awareness by way of medicine and technology because at the end of the day we are doing all this to help human beings in the world, pointed out de Cubas.
Regenerative Medicine was used for the first time on the island in 2004.
Some one hundred Cuban specialists and over 70 from the United States and guests from other nations attend the meeting, which is sponsored by the Cuban Society of Hematology and Regenestem.
It was announced that the second edition of this meeting will take
place in November, 2017.