Medical attention to foreign visitors in Trinidad has been  complemented with a dental clinic recently opened in the International Clinic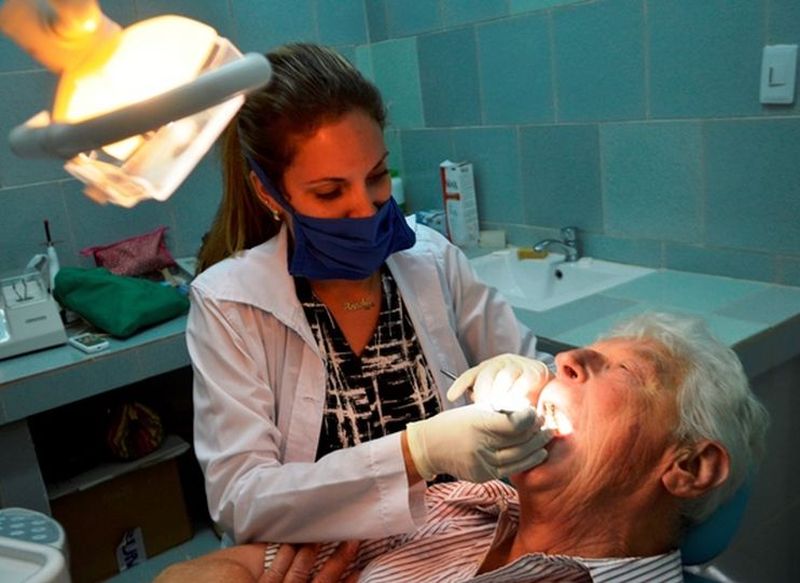 If anyone had told Anaelys Batista Gravié and Yaunara Alfonso Viera that they would have the responsibility of dealing with oral problems of foreign patients, nobody would have believed it. "We never thought of facing this challenge being so young", said Batista Gravié when interviewed in the recently opened dental service at Trinidad International Clinic.
According to the first degree specialist in General Integral Stomatology, the patients already treated have mostly complained of alveolitis, periapical abscesses and dental crown restorations. "We also do amalgam fillings, dental prophylaxis, and tooth extractions", she added.
Carlos Luis Martin Gonzalez, director of the Cuban Medical Services Branch in Sancti Spiritus told Escambray that conditions are being created to expand the services. Such is the case of Los Lagos de Mayajigua resort, where there are projects to rearrange the thermal water bathing area, while a pharmacy and other medical services will be provided, as well.
To date, the International Clinic has dealt with 2,426 patients,  420 of whom required hospitalization. This health center is provided with an observation room, outpatient clinic, ultrasound, clinical laboratory, general nursing services, a pharmacy and a 24-four hour services ambulance, which can also be requested by tourists staying in private guest houses.
Medical attention to foreign visitors in Sancti Spiritus is complemented with the International Health Care Ward, also called Foreigners' Ward, which is located within the General University Hospital Camilo Cienfuegos, and with the presence of doctors and nurses in the hotels found in Trinidad and the Ancon Peninsula.