The Presidential Palace welcomed the massive student demonstration held at the central Plaza Bolivar in Bogota, Colombia last night in support of the peace agreement reached by the national executive with the FARC-EP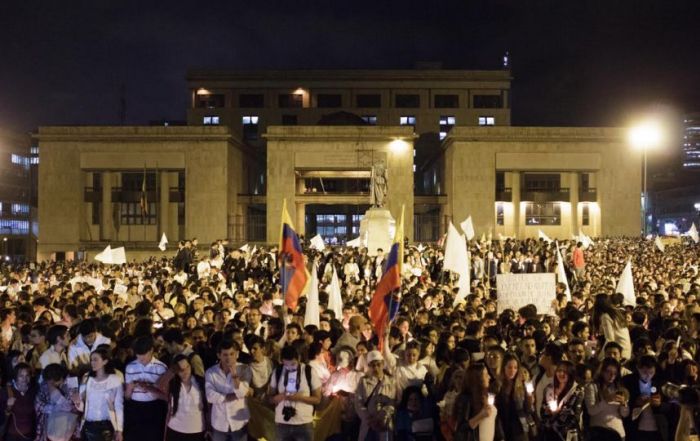 The Government Information System website published a photo gallery of the silent and disciplined independent demonstration. Students carried white flags and carnations along with candles and torches lit in cry for peace, in the central square which accommodates about 80,000 people.
For some lawmakers and political scientists who stood expectantly in place, the rally especially hit home because a seemingly apolitical sector of society was present.
The march past more than 20 blocks leading from the emblematic Septima Carrera and brought together university students from 10 education centers in the capital, especially private schools, but also those of public education.
The students held slogans saying 'we want peace', 'agreements already'. Analysts who observed the rally said the mood of the marchers was one of altruistic humanism.