About 2,000 foreigners have visited the Cuban central province of Sancti Spiritus to witness firsthand the island's reality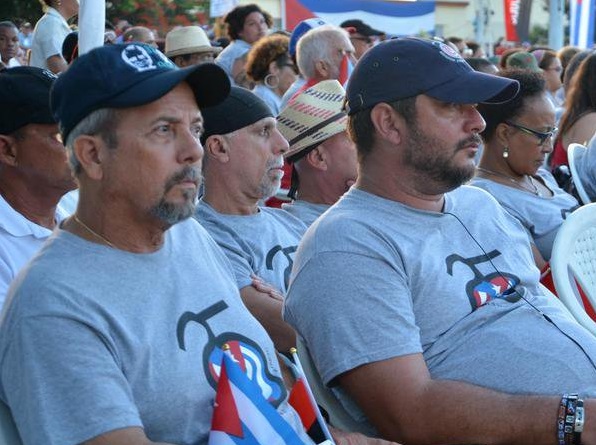 Of prominent wisdom, José Martí, the most universal of all Cubans, expressed: "It is noble to defend friendship, without forgetting history and justice". With that premise, the provincial delegation of the Cuban Institute of Friendship with the Peoples (ICAP, for its Spanish acronym) in Sancti Spiritus, registers a growing number of foreign visitors supportive of the Cuban Revolution
Raúl Cardoso Cabrera, ICAP delegate in the territory, says that up to date they have received about 2,000 foreigners, either as part of brigades or groups or other travel categories, from more than 20 countries, among these, France, Canada, the United States, Puerto Rico, Brazil, Mexico, Argentina and the Nordic nations.
Of great significance are the visits of the First of May International Solidarity-with-Cuba Brigade, and the Juan Rius Rivera Solidarity Brigade of Puerto Rico; the latter attended the national commemorations on the 63rd anniversary of the assault on the Moncada and Carlos Manuel de Céspedes Garrisons, whose celebrations occurred in this Cuban central province this July 26th.
According to the delegate of ICAP in Sancti Spiritus, the presence of these foreign friends allows them to see firsthand the reality of Cuba, and of this region in particular.
"There is a lot of distortion abroad when it comes to our nation, and these visits help those people, friends of the Revolution, to deepen our reality," explains Cardoso Cabrera.
What are the main lines of action promoted by the ICAP this year in the province?
"First of all we must mention the strengthening of the solidarity ties of Cuba with the world, says Raúl Cardoso. In this regard, we can refer to the support of the Bolivarian Revolution of Venezuela, which continues to be threatened by the far-right wing and the interference of the US government. It could also be cited the support for the people of Ecuador, Bolivia, Argentina and Brazil".
"We maintain the struggle against the economic, commercial and financial blockade of the United States imposed on our country for more than 50 years. This is not only a permanent objective of the ICAP, but also of the solidarity groups with Cuba. It is contradictory that President Barack Obama has proposed to end the economic siege, and yet it remains", says Cardoso Cabrera.
In 2016, Sancti Spiritus-based ICAP has carried out several activities to salute the 50th anniversary of the Puerto Rico Mission creation in the Caribbean island.
All this illustrates how the ICAP has assumed the maxim of José Martí exalting friendship.
Translated by Marlys Rodríguez Francisco/Escambray