The central Cuban province of Sancti Spiritus has been once again identified as one of the territories with highest degree of aging, along with central Villa Clara and western Havana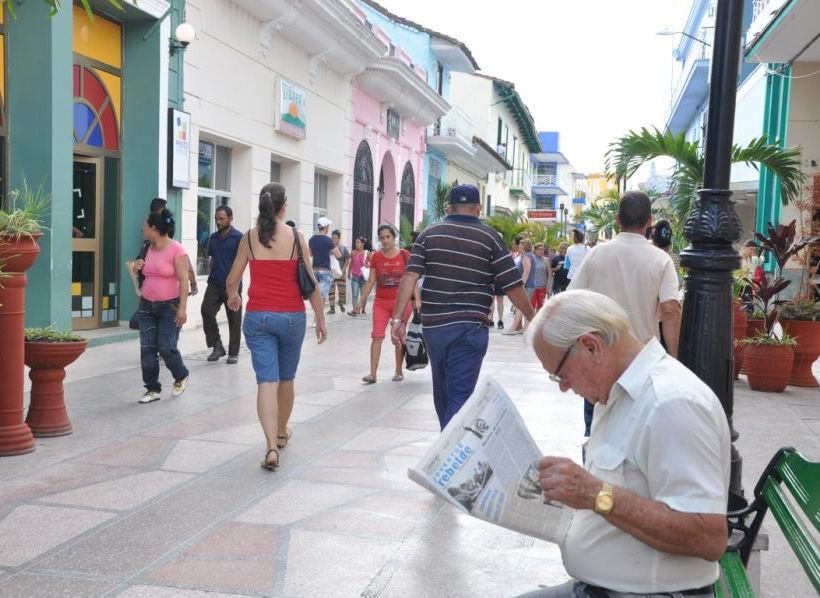 According to a news item released by ACN, which reproduces information published on the website of the Center of Studies on Population and Development of the National Bureau of Statistics and Information, the population in the island continues to grow older, with 19.4 percent of Cubans over 60 years old or more. This comprises two million 176,657 people, while the population aged 0 to 14 years only represents 16.5 percent of the total population.
The report also stated that Cuba ended 2015 with an estimated 11 million 239,004 inhabitants, only 727 people more than the previous year, for a growth rate of 0.06 per one thousand inhabitants. Such behavior confirms the dynamics of the country of keeping in population increases close to zero and with a tendency to decrease, which generally occurs since 2004.
In 2015, 25,064 children were born, 2,421 more than in 2014, but deaths outnumbered those registered last year -3,381-, which surpassed the figure of 99,000 cases, while about 25,000 people migrated.
At the end of the year, the female population was five million 638,611 women (50.2 percent) and male five million 600,393 (49.8 percent) for a ratio of 993 males per one thousand females.
The province of Havana is the most populous territory in the country with two million 125,320 inhabitants, followed by Santiago de Cuba (one million 56,355) and Holguin, one million 36,572.