Cuban President Raul Castro held talks on Thursday with his Mongol counterpart Tsakhiagiin Eldbegdorj, who is paying an official visit to Cuba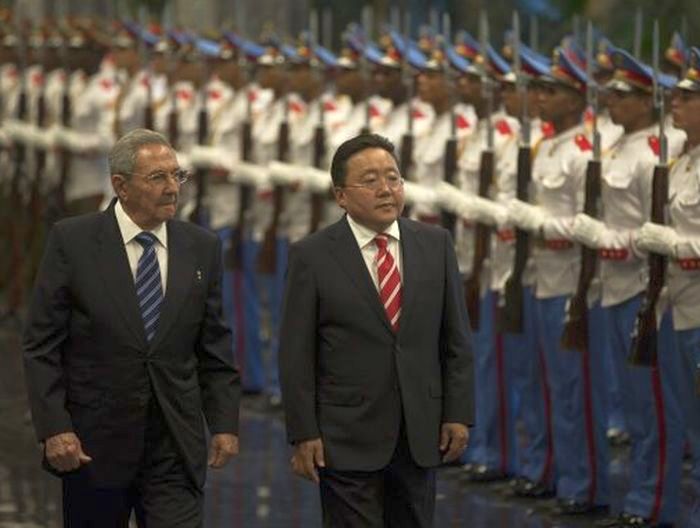 According to Granma newspaper, the two heads of state addressed the good pace of bilateral relations and agreed to further boost links between their nations. They also exchanged views on issues of international interest.
The Mongol president was accompanied by his foreign minister Tsend Munkh-Orgil, who is also parliament member and by Mongolia's ambassador to Havana Tsedendamba Batbayar,
as well as other high-level officials with the visiting delegation.
On the Cuban side was Acting Foreign Minister Marcelino Medina along with Deputy Foreign Minister Rogelio Sierra and Cuban ambassador to Mongolia, Raul Delgado.