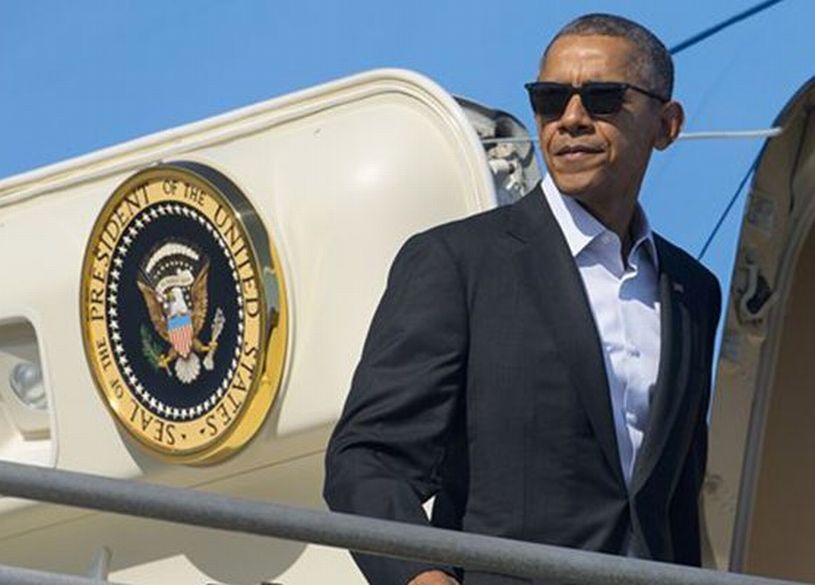 The visit of U.S. President Barack Obama to Cuba has been considered by experts as an event of great significance in the international political scenario. Since this Sunday, President Obama will fulfill a busy agenda of activities that have led to expectations both inside and outside the island.
Barack Obama Starts Official Visit to Cuba this Sunday
Official Biography of the President of the United States
According to the information released by Cuban Foreign Minister Bruno Rodríguez Parrilla in a press conference, on Sunday, the U.S. President will tour Old Havana borough, and will visit the Havana Cathedral.
On Monday,  he is expected to pay tribute to Jose Marti and to hold official talks with Raul Castro, president of the Councils of State and Ministers. Also on Monday, he will attend a business event with entrepreneurs, cooperative workers, and self-employed people from Cuba and the United States.
On Tuesday, March 22, President Obama will meet with the Cuban the civil society and will address the people from the Alicia Alonso Grand Theater, where he will give a speech that will be broadcast live nationwide, added Rodríguez Parrilla.
The Cuban minister of Foreign Relations affirmed that Obama will be welcomed with the hospitality that distinguishes the nation, and with the respect and consideration he deserves in his condition as Head of State.
"The visit of President Obama will also be an important occasion to identify what new steps could be taken in the next few months to contribute to the process of improvement of relations, on the basis of respect and equality, for the benefit of both countries and peoples", said the Cuban foreign minister.
Previously, Granma newspaper had published an editorial in which Cuba confirmed the will to advance relations with the United States on the basis of the observance of the principles and purposes of the United Nations Charter and the Proclamation of Latin America and the Caribbean as Peace Zone.