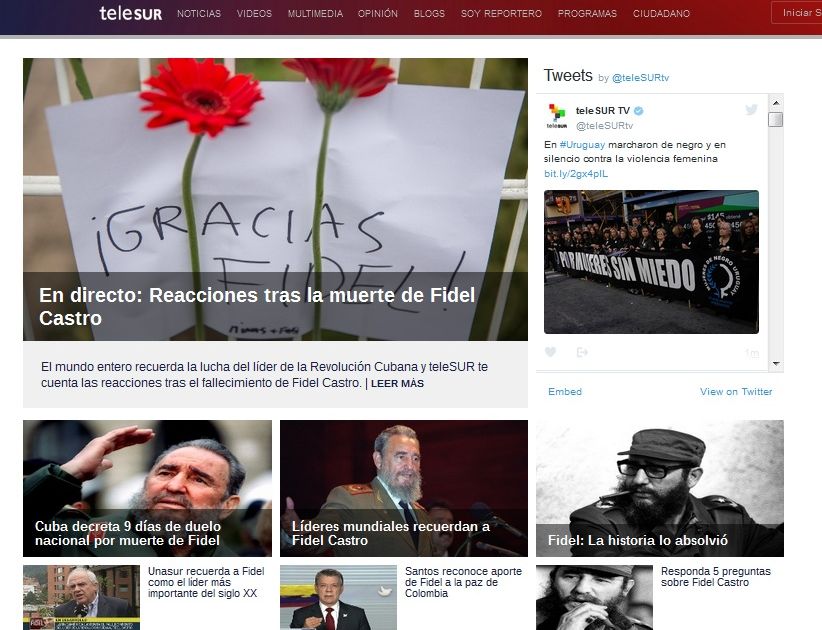 When Cuban President Raúl Castro appeared on national television around midnight, November 25th, to confirm the death of the Revolution's historic leader, Commander in Chief Fidel Castro, the whole world was shocked by the news.
In the privacy of their homes, in public places and in social networks, Cubans have been dealing with a reality for which they were not prepared and that has provoked the most dissimilar reactions of pain.
Beyond national boundaries, heads of state, intellectuals, political activists, social movements and personalities continue to send messages of condolences to the Cuban people and recognizing Fidel's transcendence and his struggle in defense of humanity.
In his Twitter account, Venezuelan President Nicolás Maduro published: "60 years after the departure of the Granma from Mexico, Fidel leaves for the immortality of those who fight for a lifetime. Ever onward to victory".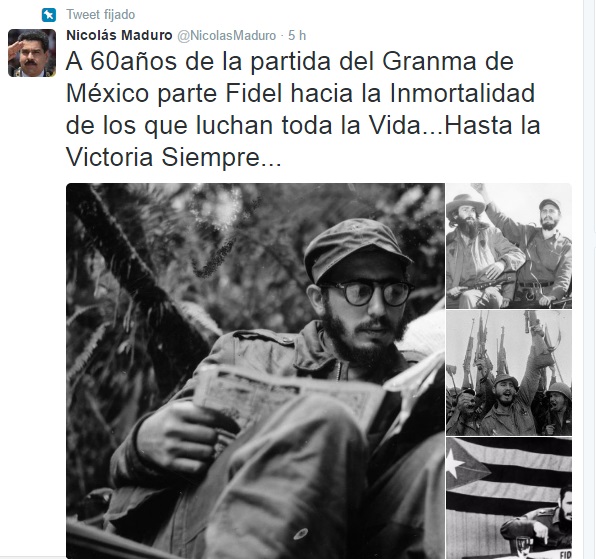 President of Ecuador, Rafael Correa, also wrote an emotive message in twitter: "A great man has gone. Fidel died. Long live Cuba! Long live Latin America!"
Mexican President Enrique Peña Nieto also expressed his condolences: "Fidel Castro was a friend of Mexico, a promoter of a bilateral relationship based on respect, dialogue and solidarity".
Since Fidel Castro's death was confirmed, the multinational television channel Telesur has been broadcasting a special program. The most important media from Latin American, the United States, and Europe have echoed the news, while in just a few minutes, millions of messages have been posted in social networks referring to the leader of the Cuban Revolution, thus making the #FidelCastro label is a worldwide trend.