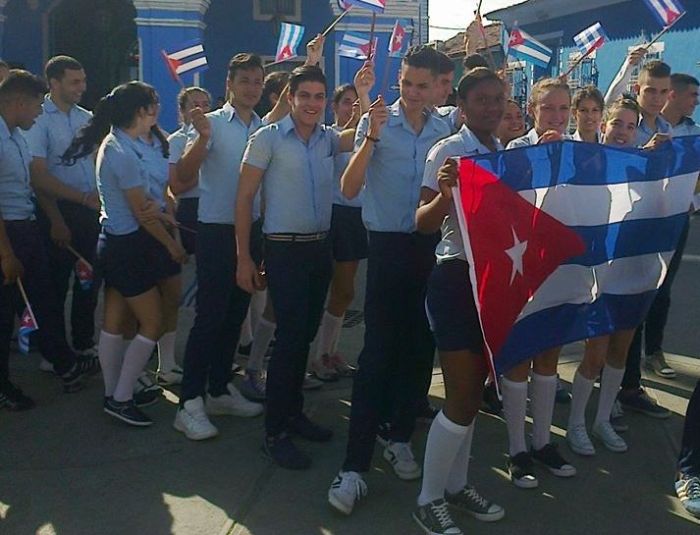 Young people from all over Cuba started the commemoration of the National Day for Human Rights in schools, parks and main squares of each province, which will last until December 10th.
According to Pedro Ortega, from the National Committee of the Young Communist League, the activities include presentations of children's projects and artistic groups of the José Martí Art Instructors Brigade and the Houses of Culture. He said thet the Federation of High School Students have carried out a large program in social networks to effectively disseminate the opportunities available to children and young people in the island.
Cuba: Where Real Human Rights are the Foundation of Society
Similarly, the Amateur Artists Movement of the University Student Federation will exhibit the best of its work and the students of the Faculty of Law of the University of Havana will organize a debate on the advantages of being citizens of today's Cuba.
As part of the National Day for Human Rights several sports activities, book sales and audio-visual presentations will be carried out that illustrate the rights conquered by the Cuban people since January 1, 1959.
On December 10 at 9:00 PM local time, a cantata dedicated to the recently deceased Cuban Revolution leader Fidel Castro is scheduled to be held in Havana's Jose Marti Anti-imperialist Tribune.
Source: Cubasi / Translated by Escambray