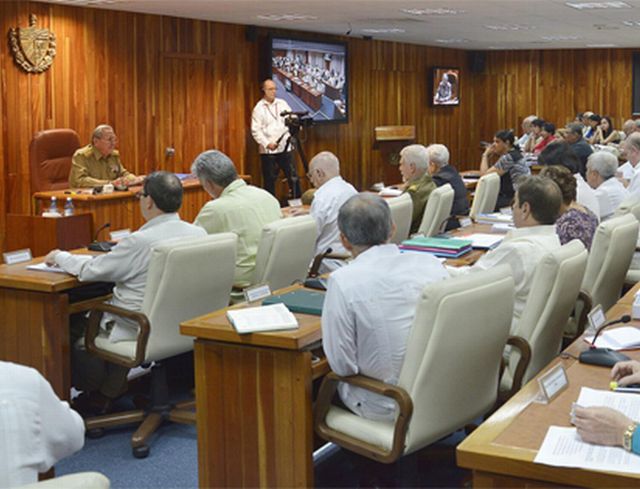 Cuba President Raul Castro chaired a meeting of the Cuban Council of Ministers aimed at the analysis of the economic sector's performance during the first half of the year, as well as its prospects for the rest of 2016. Such economic results will be submitted to the Cuban Parliament during its upcoming session next month.
During the meeting, Economy and Planning minister Marino Murillo explained that despite current limitations, all activities that keep the vitality of the country have been guaranteed, particularly those generating revenues and replacing imports.
Finance and Prices minister Lina Pedraza submitted the performance of the state budget in 2015, which will always be considered by the Parliament. Pedraza explained that
budgeted sector used its finances accordingly, with 54 percent of expenses concentrated in education, health and social assistance.
The minister said that financial resources were allocated to subsidize the construction works at homes, calculated at over 1 billion pesos, out of which 809 million were used. This led to benefit over 16 thousand 469 citizens, though there were still resources to be distributed by the end of the year.
The fiscal deficit in 2015 increased to 5. 55 million pesos, which is lower than the sum approved under the budget law, which represents 6.1 percent of the country's Gross Domestic Product.