Cuba added its fifth loss in seven outings on its competitive tour against teams from the Canadian-American (Can-Am) League when losing 3-2 to the Trois-Rivieres Aigles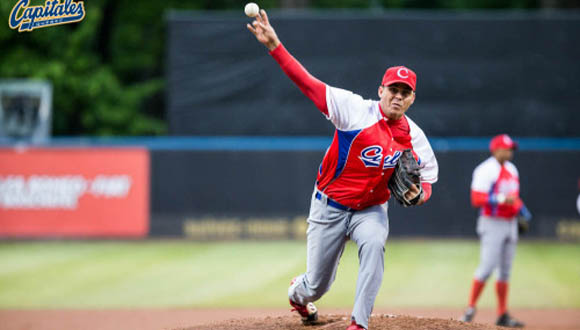 The Cuban squad batted nine hits but lack of timely hitting again undermined its chances of success, with nine runners left on bases, in match won by right-hander Mathew Rusch, who allowed eight hits and two earned runs in six and a third innings.
The Caribbean side took the lead when scoring twice in the fourth inning, runs driven in with a double by third baseman Jefferson Delgado and a single by second baseman Raul Gonzalez.
Freddy Asiel Alvarez, Cuban starting pitcher, starred a solid opening until the first five innings, but in the sixth the Trois-Rivieres Aigles scored decisive three-run cluster off him, with the complicity of the fateful relieves by Livan Moinelo and Miguel Lahera.
Outfielder Javier Herrera hit 1 for 4 with two RBIs for the cause of the winners, supported by center fielder Steve Brown, 1 for 2 with an RBI in the game.
Now Cuba has a negative balance of two wins and five losses in the competitive tour agreed to 19 games against clubs of several cities in Canada and the United States.
In other results, the also Cuban Roel Santos hit 2 for 5 to raise his batting average up to .330, and his compatriot Yurisbel Gracial drove in a run in the 4-2 win of the Quebec Capitals over the Ottawa Champions, side the Cuban team will face thrice from Friday to Sunday.