The online site www.fidelcastro.cu was launched August 12 by the staff of Cubadebate website to mark the 90th birthday of the Cuban Revolution leader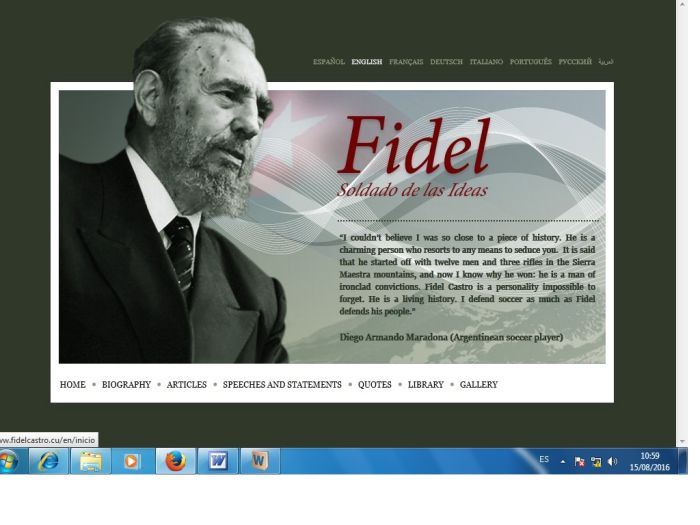 The new site contains lots of information on Fidel Castro, including photos, his articles, chronologies of his activities over the past 50 years and more, all compiled to give readers easy access to the history of the life and work of Cuban leader.
The website was developed with the collaboration of the Cuban I.T. University and several local institutions.