Cuba's Council of State has provisionally appointed Abel Prieto as Minister of Culture, Granma newspaper reports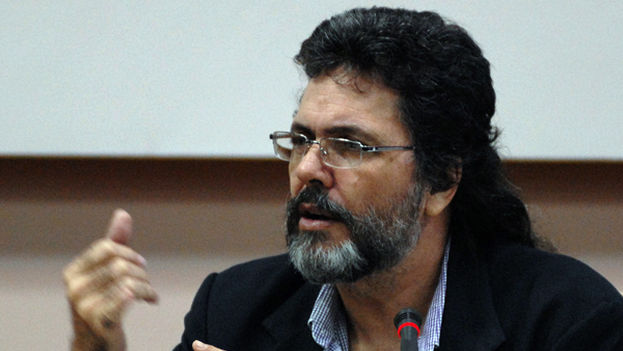 According to an official note, "the Council of State on a proposal of the President, agreed to release Julian Gonzalez Toledo from the post of Minister of Culture."
Instead, "Abel Prieto Jimenez, current advisor to the President of the Councils of State and Ministers (Raul Castro), has been provisionally appointed to take this responsibility," the text says.
With a distinguished career in the intellectual sector of the island, Prieto was previously the Minister of Culture, a position he had between 1997 and 2012 with broad national and international recognition.
Native from the province of Pinar del Rio, Prieto studied Hispanic Literature at the University of Havana and later worked as a professor of literature.
He directed the Editorial Letras Cubanas and the National Union of Writers and Artists of Cuba and in his literary work stand out novels like "El vuelo del gato" and "Viajes de Miguel Luna" published in 1999 and 2012, respectively.
While among its collections of short stories include "Los bitongos y los guapos" (1980) and "Noche de Sábado" (1989).