From the From the From balconies of this library , the Ruben Martinez Villena Provincial Library, Fidel Castro first addressed the residents of Sancti Spiritus on January 6th, 1959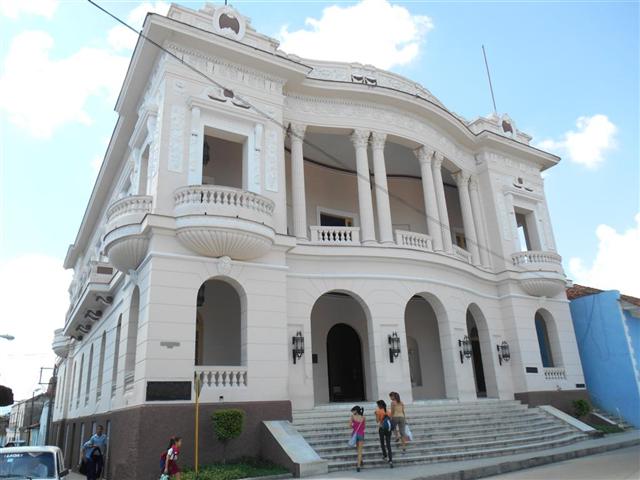 This was one of the sevaral cities where he made a stop on his way to Havana after the triumph of the Revolution. He looked splendid, strong, energetic, powerful, determined. He was decided to make the island move forward, and without any doubt, he did his job beyond expectations.
This December 1st, fifty-seven years later, he came here again to pay his last visit to this city.
Unlike 57 years ago, when many local residents gathered in front of the library to listen to his unique speech, it was us who had to talk because, unfortunately, he's unable to do it anymore. Nobody can talk from inside a little wooden urn, because ashes don't speak.
Despite the sad reality, we welcomed him again with open arms and lots of flags. We showed him that we can move on because he taught us how. It was what he did his whole life. We had to behave in such a way that he went confident that his work will be continued.
That's why, in spite of our tears, we saluted him; we waved our hands in the last good bye; we told him that he will forever remain among us, and finally we shouted: Hasta siempre Comandante!
(Taken from the personal blog The Village of the Holy Spirit)