The North American, Central American and Caribbean Athletics Association (NACAC) made the anouncement on November 18th, as reported by the president of the association, Victor López in Havana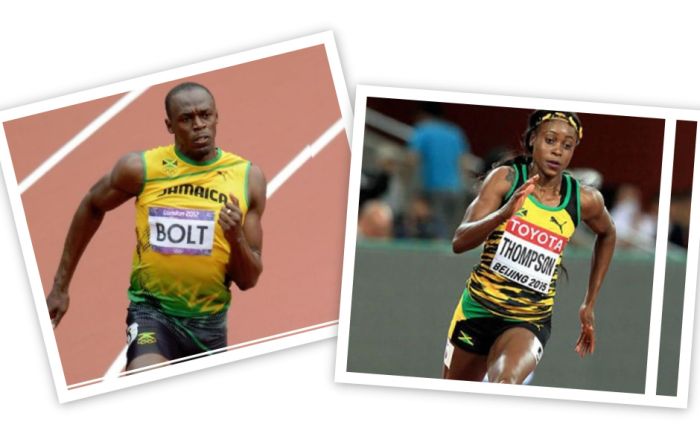 Jamaicans Usain Bolt and Elaine Thompson were chosen as the male and female 2016 North American, Central American and Caribbean Athletics Association (NACAC) Athletes of the Year, on November 18, as reported by NACAC President Víctor López, in Havana for the 5th NACAC Women's Congress.
Bolt and Thompson were the supreme masters of pure speed at the Río de Janeiro Olympic Games and are the top contenders for IAAF World Athletes of the Year, to be announced in early December. The 2015 NACAC Athletes of the Year were U.S. decathlon star Aston Eaton and Cuban pole vaulter Yarisley Silva.
Víctor held a press conference at Club Habana, together with Evelyn Claudio, coordinator of the regional women leaders in athletics committee, both in the company of host Alberto Juantorena, president of the Cuban Athletics Federation and vice-president of the International Association of Athletics Federations (IAAF).
Víctor, a member of the IAAF Council, also announced that the NACAC Half Marathon will officially establish the Cuban capital as its annual venue from 2017, with the contest taking place in the context of the traditional Marabana marathon.
He emphasized that the role of women in NACAC is important and that the organization's executive is equally composed of five men and five women, a parity that the IAAF Council has set as a goal for 2023.
NACAC represents the athletic area with the largest female participation in the world. There are eight women federation presidents and 55% of the 31 national member federations have established their own women leaders in athletics committees.
Evelyn Claudio reported that the NACAC women's committee will extend to include the entire American continent. The 5th NACAC Women's Congress took place November 21-22 in Varadero.