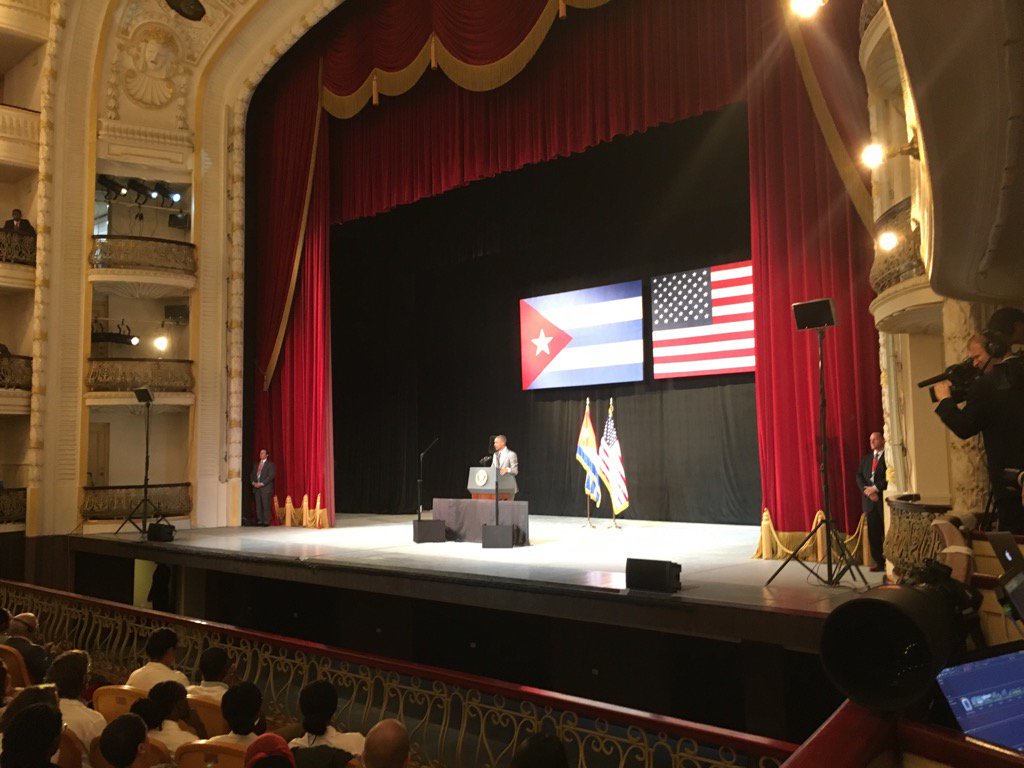 US President Barack Obama is currently addressing Cubans at the Gran Teatro de La Habana, recently named after Alicia Alonso, thus becoming not only the second American president to visit Cuba in its history as a nation, but also the second American president who chooses such location to speak to the citizens of the island.
Republican Calvin Coolidge was the first to do so. According to press reports of the time, he delivered a speech of more than 4 000 words in which he praised the scientific and technological advances that had shortened the distances between the two countries.
Raul Castro Attends Obama's Speech in Havana Theater
He also said he was ready not only to send military or naval advisers but also engineers to build roads in Latin America. On ther other hand, he highlighted the supposed successes of a continental integration that was already being constructed from the American perspective. "In the spirit of Christopher Columbus all the Americas have an eternal bond of unity, a common heritage", he said.
What Obama will say this March 22 is still unknown, although it is presumed he will continue using the speech of recognition for the achievements of the Cuban people and respect for national self-determination that he has so far used.