The Havana Festival of New Latin American Cinema was officially inaugurated in Havana's Karl Marx Theater, Thursday 8th, in what Iván Giroud, director of the event, described as exceptional circumstances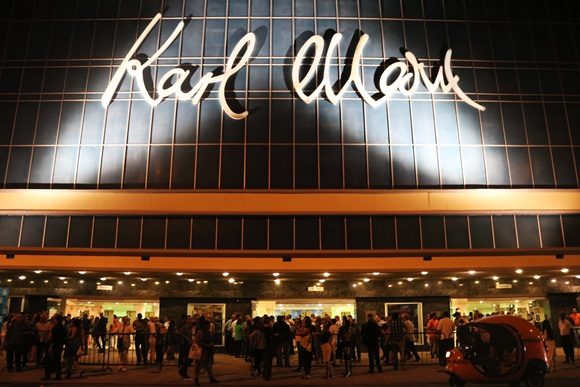 Comandante en Jefe Fidel Castro, pioneer of the Festival and founder of the San Antonio de los Baños International School of Film and Television (EICTV), is no longer with us, but as Giroud recalled, "Without his contribution, without his special interest in film, culture, history, Cuban cinema would be very different."
Giroud went on to note that "We also dedicate this festival to Julio García Espinoza and his dear school (EICTV) celebrating its 30th anniversary. In this context we are inaugurating a section dedicated to restored classics. The aim of this new category is to highlight the importance of protecting our memory." One such classic, Memories of Underdevelopment (To­más Gutiérrez Alea) was screened just a few hours prior, to kick off the festival.
One of the highlights of the gala, which featured the work Amigas by the Lizt Alfonso dance company, was the performance by actors Es­linda Núñez, Mirta Ibarra and Daisy Gra­nados, icons of Cuban film, alongside young talents Idania Valdés, Yaíma Sáez and Luna Manzanares.
The EICTV was also presented with the Coral Prize of Honor, which was received by 30 students from the institution, together with its current director, Susana Molina. Meanwhile the film Luces de la aurora, by Er­nesto Doñas, which retraces the history of the EICTV and features some of Fidel's thoughts on film and the Third World, was screened. "For me, this new cinema movement represents a great battle, not only for our identity but also for our independence," stated the leader of the Cuban Revolution.
Lastly, as a symbol of cinema which according to Giroud, constantly proposes new ruptures, new forms of expression and possible combinations, the Argentine film El ciudadano ilustre, by Gastón Duprat and Mariano Cohn, was screened.