The President of the councils of State and Ministers, Army General Raul Castro, met on Monday afternoon with Havana's Archbishop, Cardinal Jaime Ortega.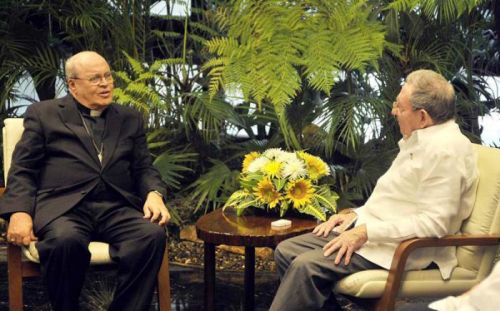 During the cordial meeting, they spoke about the progress of preparations for the visit of His Holiness Pope Francis to the island and about aspects of mutual interest of relations between the Cuban state and the Catholic Church in Cuba.
Foreign Minister Bruno Rodriguez and City Historian Eusebio Leal were also present at the meeting.