The White House announced on Friday that presidents Barack Obama and Raul Castro will meet on Saturday in Panama.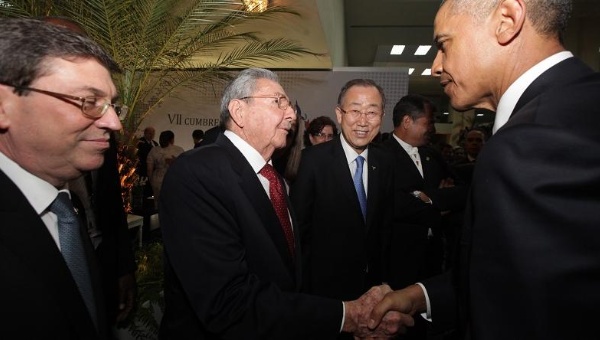 "We anticipate that they will have a discussion," said deputy national
security adviser Benjamin Rhodes as cited by the Washington Post, Cuba Si website reported.
The White House official added that there is not an official hour for the
bilateral meeting, but the two heads of state will meet on the margins of
the Summit of the Americas.
The meeting will be historic, since no US president in power has ever had a formal encounter with a Cuban leader since Dwight Eisenhower held talks with dictator and ruler of the island Fulgencio Batista in 1958.
Fidel Castro and Bill Clinton briefly saw each other at the United Nations
in 2000, but they hardly shook hands. In the funeral services for South
African leader Nelson Mandela in 2013, Obama and Raul Castro also greeted each other.
Prior to the announced meeting for Saturday, US secretary of State John
Kerry and Cuban foreign minister Bruno Rodriguez held talks in what has been described as the highest level meeting between the two countries in over half a century.