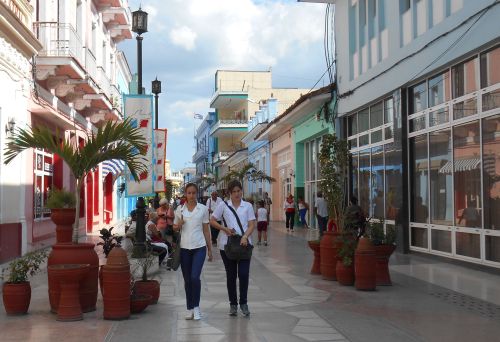 Already returned to its usual venues around Serafin Sánchez Park, and the boulevard, the 27th International Book Fair opens doors this Wednesday in Sancti Spiritus, central Cuba, with a tribute to late local outstanding teacher and poet, Raul Ferrer.
Researchers like Ramón Luis Herrera, Julio M. Llanes, and Mercedes Fernández will talk about the legacy of Ferrer, whose best known poem, Romance de la niña mala (Romance of the naughty girl), has influenced several generations of Cubans, and is considered a patter for Cuban professors.
Also dedicated to commemorate the 50th anniversary of the end of the struggle against mercenary gangs in the region, and to National Social Sciences and Literature Prize winners Olga Portuondo and Leonardo Acosta, respectively, the book fair will be also held this year in the municipalities of Cabaiguan and Trinidad.
Having been scheduled for April instead of February —following a strategic decision of the Cuban Institute of the Book— the book event in Sancti Spiritus will put up for sale some 105 000 books of over 1 000 titles, of which nearly 600 are new publications.
Local writers will share the event with intellectuals coming from other provinces such as Edel Morales, Jesús David Curbelo, Reynaldo García Blanco, Mirna Figueredo, Ivette Fuentes, and Mildre Hernández, who was awarded this year Casa de las Americas Prize in children literature.
Sancti Spiritus's Luminaria Publishing House will offer around 20 titles among which there is the 2014 catalogue, that include new publications from María del Rosario Basso, and Yanetsy Pino Reina.