Cuban workers marched today in all squares throughout the island in an act to support the Revolution and the construction here of a prosperous and sustainable socialism.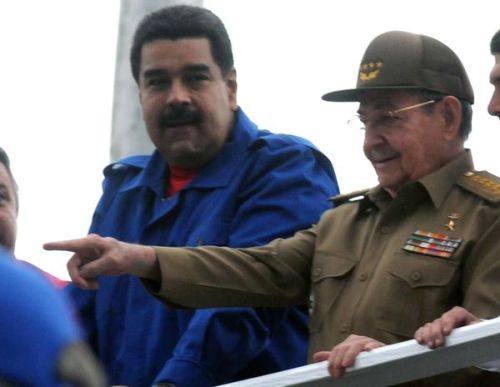 The march was the time to reaffirm that we are building a process where each person has a leading role and we do it united for the construction of the socialism, Ulises Guilarte, secretary general of the Cuban Workers' Union, said.
This parade expressed the strength of the working class raising the flags for the preservation of peace and solidarity, he stated.
He noted that there was a great mobilization throughout Cuba, a lot of motivation and spirit of joy to celebrate the workers' day in the Caribbean nation.
In the capital, where nearly one million people traditionally marched, the parade began with the group of health professionals due to their outstanding work not only in Cuba but also in other countries, a task that more than 50,000 specialists are complying with in some 67 nations.
Another reason of celebration for the Cubans was the presence at the Revolution Square of the Cuban Five, Gerardo Hernandez, Ramon Labañino, Antonio Guerrero, Rene and Fernando Gonzalez, the leader stated.
The Cuban Five and their relatives led the parade in which more than one million Cubans participated and did it united to the group of the Cuban health professionals, among them those who fought Ebola virus in African countries.
Of them, Hernandez, Labañino and Guerrero arrived in the island after being released on December 17, 2014 (Fernando and Rene had already previously returned after completing their prison sentences) in a situation marked by the Havana and Washington announcement to conduct actions towards the normalization of ties.