The need to find new alternatives other than book fairs, so as to draw literature closer to readers, was highlighted in Sancti Spiritus by the Minister of Culture, Julián González Toledo, who also said that this event will continue to be held every year.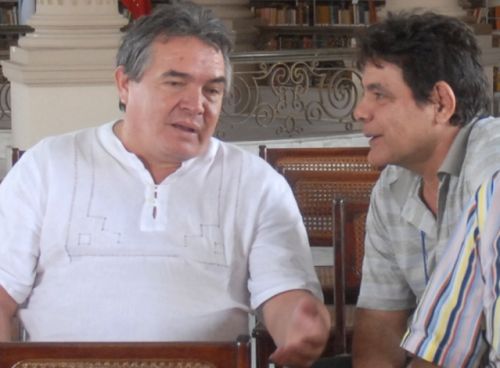 "At present moment, the economic reanimation of the country allows for more cultural choices —told the minister to the accredited press—; and the fair just needs to be more efficiently planned, not the way it was in previous historic moments when we could publish large quantities of books which were later on stored from one year to the next. That didn't make sense".
According to González Toledo, the good results of the event in the different provinces where it's been already held, validates the structure with which it was experimentally designed this year.
"This new conception offers each territory the possibility of selecting the most suitable days to celebrate the fair according to both its socio-economic structure and history. Thus, from the cultural point of view, the event resembles the regions where it's being held", he added.
Along with Sancti Spiritus, the International Book Fair is also underway in the provinces of Camagüey, Granma and Guantánamo.
(Photos: A. del Valle)