The Cuban sports delegation that will participate in the V Para-Pan American Games Toronto 2015 and comprising 96 people, left today from Terminal 3 of José Martí International Airport in Havana.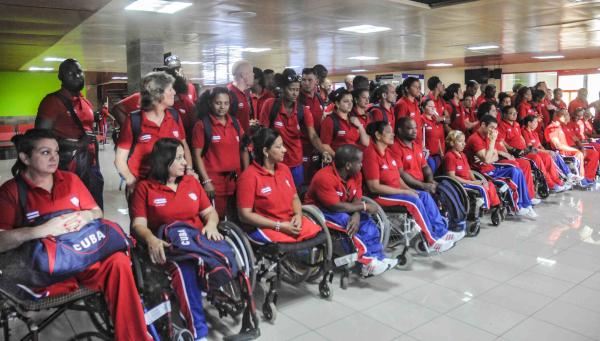 The 56 Cuban athletes competing from August 7 to the 15 were seen off by local sport legends and the highest authorities of the National Institute of Sports, Physical Education and Recreation (INDER), who confirmed the confidence in athletes to defend Cuba and its heroic people with dignity.
Cubans will compete in 8 disciplines opting for 71 medals of the 393 sets of medals in dispute, to keep the 4th place of Guadalajara 2011 with a high degree of efficiency and professionalism, coupled with the premise of competing with honor in each event.