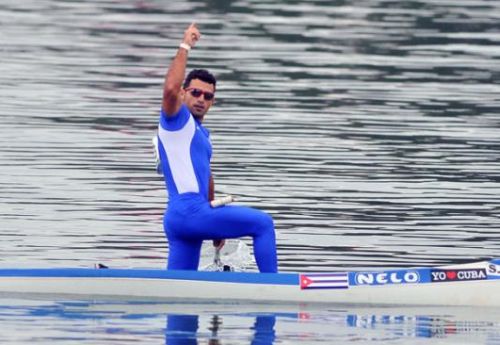 Serguey Torres got the gold medal in the C1 5000 meters, in the ICF Canoe Sprint World Cup, with venue in the city of Montemor-o-Velho, Portugal
Torres dominated the distance (non-Olympic) last Sunday with time of 22.12.060 minutes, followed by Chinese Peng Fei Zhen (22.36.340) and Polish Matheusz Kaminsky (22.46.180), respectively, according to the website of the contest.
Sancti Spiritus sprint canoer had previously won four medals at ICF Canoe Sprint World Championships with two silvers (C-2 1000 m: 2005, 2007) and two bronzes (C-2 200 m and C-2 500 m: both 2007).
On the other hand, Jorge Garcia (20.34.550), finalized in the fifth position of the Men's Kayak Single (K1) 1000m.
The three first places were for Portuguese Fernando Pepper (20.09.770), the Argentinean Daniel Bo (20.14.180) and the also local Enmanuel Silva (20.19.900), in that order.
The first five nations in the medal standings were Canada, with four gold, four of silver and one of bronze, France (3-2-3), Hungary (3-2-1), Portugal (3-1-4) and New Zealand (3-1-1).