Guinea Prime Minister Domingos Simoes Pereira said he was excited to be in Cuba as he arrived in Havana for an official visit.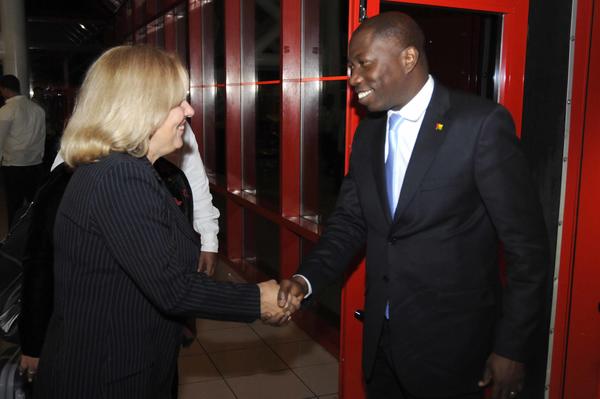 I feel a special emotion when I come to the land of Fidel Castro, said the premier after having  been welcomed at the Jose Marti International Airport by Deputy Foreign Minister Teresita Gonzalez.
Simoes Pereira stressed and appreciated the support of Cuba during the independence struggle of his people and later in the training of cadres, and he had optimistic words towards the future of bilateral relations with the island.  "I'm deeply convinced that we will continue to work together as two free and independent nations with many areas for cooperation requiring our efforts," he said.
The Guinean prime minister and his delegation will meet with Cuban authorities and tour places of interest before they return home on Monday.
Over the past 41 years, Cuba has collaborated with Guinea Bissau in the areas of health and education. Some five thousand 436 adult Guineans learned how to read and write up to 2012, while 1 thousand 520 youths from that country have studied different university courses related to higher education, healthcare and sports.