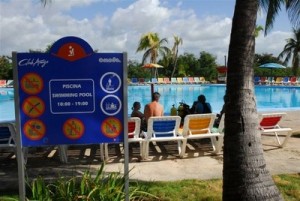 Trinidad and its Valley of the Sugar Mills, which was declared World Heritage Site since 1988, is a well accepted and preferred tourist destination in Cuba. Visitors rank it high, with a Guest Satisfaction Index of 4.10 on a 5-point scale.
The abovementioned criteria are supported by several surveys conducted by the Tourist Information of Cuba (INFOTUR) since last January, in which visitor also said to be satisfied with hotel and extra-hotel services.
Despite the arrival of visitors has been less than expected, Trinidad tourist area has so far increased profits, when compared with last year's similar period of time.
According to the Ministry of Tourism's estimates, the so-called package tourism is expected to increase by November, with arrivals from Canada, United Kingdom, France, Italy, Spain, and Germany, our main source markets.