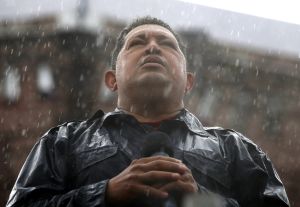 Venezuelan President Hugo Rafael Chavez Frias passed away this March 5th in Venezuela, at the age of 59, after a long battle against cancer.
Vice President Nicolás Maduro called "to pray and accept the difficult moment" when talking on the television to inform the world about the fatal event. He also asked for a special deployment of the army in order to ensure the security of the country.
Chavez had returned to Venezuela after having undergone surgery in Cuba, where he stayed for two months following an strict treatment.
(Taken from various news agencies)