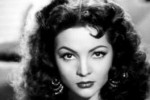 Famous Spanish actress and singer Sara Montiel died in Madrid this Monday at 85, various press media confirmed.
Considered a legend and first star of Spanish cinema to triumph in Hollywood, Montiel died at her home in this capital after suffering fainting, but the definitive cause of death is still unknown.
Born March 10, 1928 in the town of Campo de Criptana (Ciudad Real, La Mancha), María Antonia Abad Fernández, her real name, was the quintessential diva of cinema of this European country, an icon of sensuality and couplet myth.
Of humble origin, she began her career in the 1940s as a supporting actress in Spain, but decided to try her luck in Mexican cinema, where she participated in films Piel Canela o Cárcel de Mujeres, with great success.
Her triumph in Mexico helped her to get to Hollywood in the 50s and intervene in films such as Veracruz, with Gary Cooper, and work actors like Burt Lancaster and Charles Bronson.
In the United States she met the man who was her first husband, the film director Anthony Mann, and rubbed elbows with figures of the time such as James Dean, Marlon Brando or Elizabeth Taylor.
She worked in fifty films, including hits like La Violetera or El Último Couple, and released more than thirty albums.
She was the star of the greatest international impact of all time in the Spanish cinema, until now, when Javier (Bardem) and Penelope (Cruz) are close, breaking boundaries, said the actor Jose Sacristan.
In the late 70s she left her film career to focus on the song and in preparing shows.
Boleros as Besame Mucho or Contigo Aprendí went around the world in her voice, but Fumando Espero is undoubtedly the song that will be inevitably linked to the image and voice of Sara Montiel.