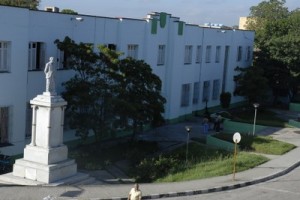 A comprehensive program of post-graduate courses is promoted at Sancti Spiritus's Jose Marti University (UNISS), which back the economic, social, scientific and pedagogical development of this central Cuban territory.
According to UNISS methodological consultant Carlos Valdivia Marin, over 120 different courses have been offered to higher education graduates in the current school year.
The course program is meant to meet individual and institutional demands, and counts on the participation of several local doctors and masters.
"These courses mostly depend on demands from local entities.  But when they fail to identify what they really need, we suggest ideas and come to a final bilateral negotiation", said Valdivia Marin, who also pointed out that special training courses are provided in this institution for non-professionals persons.
Post-graduate courses are also possible in the higher education centers that exist in the other seven municipalities of this province.